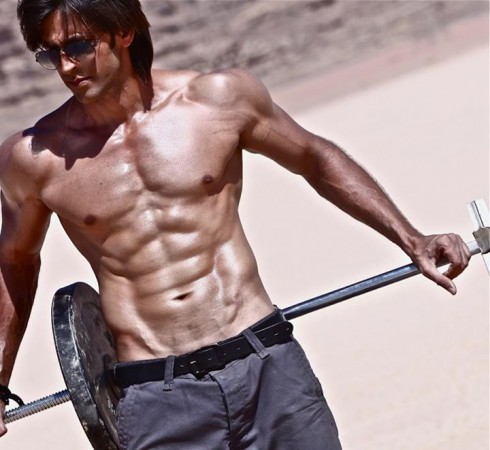 Actor Hrithik Roshan is one of the finest actors in Bollywood and believes in doing one film a year.
His last film was "Bang Bang" and now he will next be seen in Ashutosh Gowariker's "Mohenjo Daro". Being one of the ace actors and dancers, he should not have any difficulty in getting big banner projects.
Unfortunately, of late Hrithik is getting film offers that are later passed to some other big stars. From Karan Johar's "Shuddhi" to Shekhar Kapur's "Paani", the "Dhoom 2" villain has walked out of these projects.
KJo wanted to sign Hrithik for his dream project "Shuddhi", but the actor rejected the offer later. There were rumours that Kareena Kapoor Khan will star opposite the handsome hunk, but Karan slammed the news. After Hrithik turned down the offer, it went to Salman Khan. But blame it on Karan's luck, the "Dabangg" actor also walked out of the film. Finally, Varun Dhawan and Alia Bhatt were signed for the movie.
It seems "Mohenjo Daro" has blocked all the dates of Hrithik and thus, he is too busy to sign any other film. He even passed Kabir Khan's offer, which now went to Salman Khan. The "Bajrangi Bhaijaan" director is coming up with his new project for which he thought to cast B-Town's Greek God. But, Hrithik has no time for any other film, except Ashutosh Gowariker's period flick.
Apparently, Shekhar Kapur kept Hrithik in mind while thinking about his upcoming project "Paani". The story about time-travelling to future, which revolves around the issue of water scarcity, might not have impressed the "Bang Bang" actor. Later, he was replaced by Sushant Singh Rajput.
However, speculations also suggest that Hrithik doesn't even have dates for his father Rakesh Roshan's films.