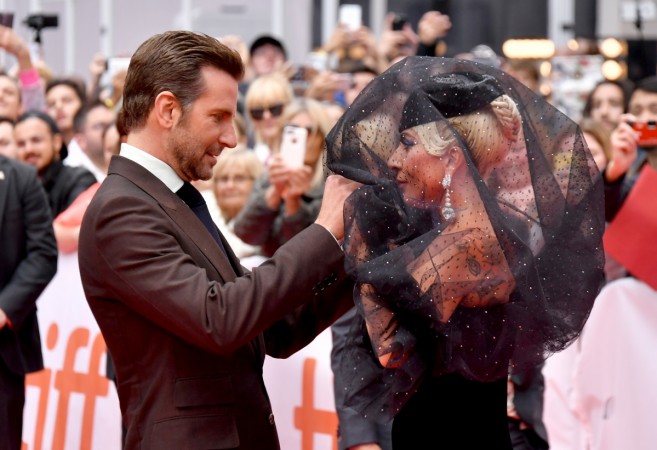 Looks like Bradley Cooper and Lady Gaga romance rumours refuse to die down. The two have been hounded by relationship reports since they starred together in A Star Is Born.
And now, according to a report in Life & Style, Irina Shayk and talent agent Christian Carino are unhappy with the chemistry between the co-stars - in real life and on on-screen. An alleged source said: "It's pretty insane how much love they have for each other, and they don't hide it. I don't know how Irina and Christina can stand it."
"Irina has been miserable for months. She hates that Bradley doesn't hide the fact that he fell in love with Gaga. And Christian isn't dealing with it much better. He is super jealous," the insider added.
The publication states that the Russian supermodel is upset that Bradley and Lady Gaga will reunite again as they head for awards season. The source said: "Irina is dreading it. She'll be forced to see this lovefest play out once again. She's even threatened to skip awards ceremonies, telling Bradley to take his mother instead because she doesn't have a good poker face and everyone will see her true feelings."
However, this report was debunked by Gossip Cop and revealed there is no truth to the story.
Meanwhile, the two had gushed about each other constantly during the press tour for their film. In an interview with Entertainment Weekly, the 32-year-old artist said Bradley was phenomenal in the film that also marks his directorial debut.
"It just has changed me. Watching Bradley work was phenomenal and then having him believe in me — it gave me more ammunition to believe in myself, and I just feel so blessed to have had that experience," she said.
Adding on, the Hangover star also praised Lady Gaga. He told People: "I made a friend for life. As great as this movie was the thing that I think I'll take away forever is the relationship I have with her because she is an incredible person. I'm very lucky to have worked with her."