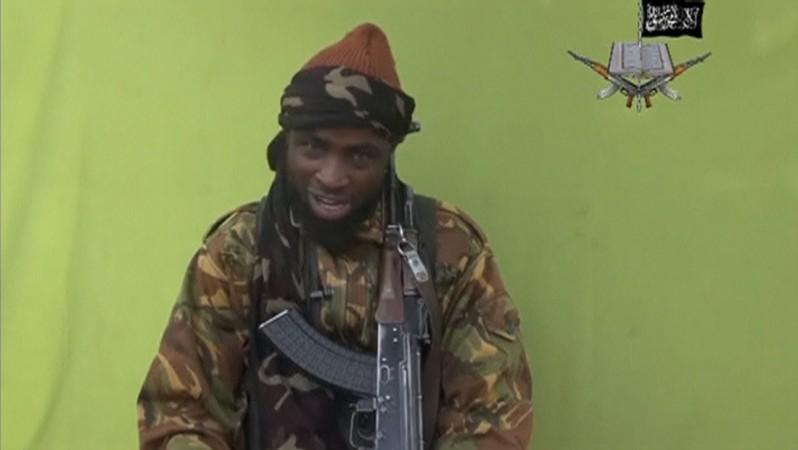 Terror outfit Boko Haram has claimed to have established an Islamic Caliphate in the northwest region of Nigeria, on the lines of the caliphate declared by the Islamic States militants in Iraq and Syria.
In a video released on Sunday, the leader of terror group infamous for having kidnapped hundreds of girls to convert them to Islam, claimed that the northern Nigerian town of Gwoza was now under their 'Caliphate'. The group also claimed that it would "kill all pagans" and denouned democracy as being "worse than homosexuality".
"Thanks be to Allah who gave victory to our brethren in [the town of] Gwoza and made it part of the Islamic caliphate," Abubakar Shekau had said in the 52-minute video, according to AlJazeera.
"We did not do it on our own. Allah used us to captured Gwoza, Allah is going to use Islam to rule Gwoza, Nigeria and the whole world," the leader added.
The gory video also shows the execution of about 20 men.
Gwoza is said to be the biggest town that the militant outfit gained control of after they overran the palace of the ruler earlier this month. The town is home to more than two lakh residents. According to the locals, Boko Haram has pitched its flag over the palace, BBC reported.
The heavily militarized group stormed the town with vehicles attached with machine guns, AK-47s, rocket-propelled grenades and even a tank-like vehicle, and have claimed that it is now under "Islamic law".
The militants have threatened to kill all the people they call pagans "without pity".
"You are all pagans and we will kill you, even if you do not attack us we will kill you ... Allah commands us to kill without pity," Shekau said in the video, as reported by the Sydney Morning Herald.
He also condemned democracy as being worse than incest or homosexuality, chidng democratic countries such as the United States.
"Democracy is worse than homosexuality, worse than sleeping with your mother," Shekau said.
However, the Nigerian army has outrightly denied Boko Haram's claims.
"The sovereignty and territorial integrity of the Nigerian state is still intact," the Nigerian military spokesman Chris Olukolade said in an official statement, reported by BBC. "Any group of terrorists laying claim to any portion of the country will not be allowed to get away with that expression of delusion and crime," he said.
Reports suggest there is no clarity whether the newly declared Caliphate in the African nation is associated with the Islamic Caliphate in the Middle East, which was formed this June after its leader Abu Bakr al-Baghdadi declared himself the 'caliph'.
The Boko Haram leader had earlier congratulated IS for its control over several towns of Iraq and Syria.