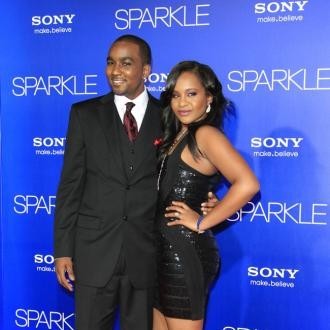 Bobbi Kristina Brown's boyfriend Nick Gordon seems to have fallen off the wagon after a brief rehab stay, as he is reportedly constantly drunk and seeking support from a female friend.
A source told Daily Mail that Gordon has been seen "drunk as a skunk" and "falling down drunk" near the Orlando home in Florida where he is staying. And all through this, his constant source of support has been 39-year-old Heather Posey, a mother of one.
"I've seen them drinking together at her house. He portrays himself as a good citizen, grieving and whatever but I've seen him losing his temper. I've seen him drunk as a skunk, falling down drunk. That plastic cup that he carries round with him is full of vodka," the source said.
The insider also claims that there seems to be more to Gordon's relationship with Posey than meets the eye.
"He stays in Heather's house all the time. I think there's more to the relationship than friendship. Last week he was out at Gator's bar with her, watching the basketball, until one in the morning. A couple of months ago he was drunk at the pool [near his home]. He was drunk and maybe high and using profanities.
"He's trying to portray himself as a good person but this guy's a liar. He's very dangerous and manipulative and I've seen his temper," the insider claimed.
Gordon has met Bobbi Kristina only once after the 31 January tragedy. The 22-year-old's family has banned him from her bedside, as they believe he is somehow involved in Bobbi Kristina's accident.
Gordon is also now subject to a $40million lawsuit, where it is alleged that he physically abused Bobbi Kristina before she was found face down and unresponsive in her bath-tub of the home she shared with Gordon.
However, one of Gordon's family members has claimed that he was being made a scapegoat.
"It's scary for him, because he hasn't done anything wrong. He is completely innocent," his relative told People magazine, adding: "He has always cooperated with police, and he has nothing to hide. ... Anyone who looks at the facts would see that."