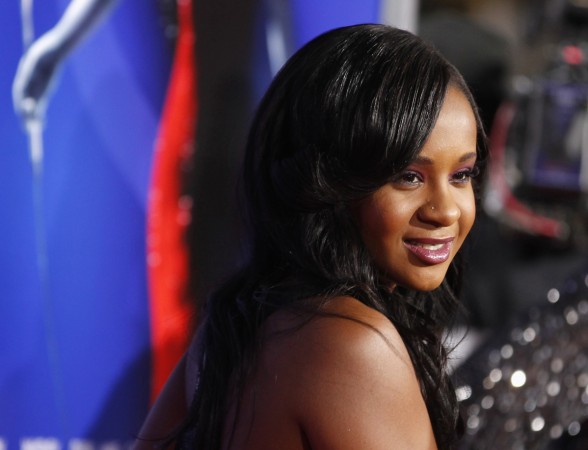 A new report suggesting that Bobbi Kristina Brown, who is on a ventilator and in a comatose state at an Atlanta hospital, was taken off life support has been quashed by her father, Bobby Brown.
The 21-year-old was found lying face down in a bathtub at the Georgia house that she shared with her partner, Nick Gordon, on Saturday.
"The plug on Bobbi Kristina has been pulled," a police source with knowledge of her medical condition told DailyMail.
However, Bobby slammed reports that his daughter was off ventilator, calling it a flat out lie and added that the family was praying for her speedy recovery. The family has been keeping vigil at Bobbi Kristina's bedside and Bobby added that the family wasn't without hope.
Bobbi Kristina has been in a medically induced coma since the weekend.
In the meantime, the timeline of events before Bobbi Kristina was found lying face down in a bathtub has become somewhat clear. According to E!Online, it was Max Lomas who first found her in the bathroom and he immediately called out to Gordon for help. Lomas' attorney, Ashleigh Merchant, told the news outlet that a visit from an Xfinity cable technician is what prompted the guys to look for Bobbi Kristina in the house.
Nick "was actually the one who answered the door for the cable man, and he was showing the cable man around," Merchant said. Lomas "says that he knocked on her door and he didn't get an answer, so he went in and checked on her to see how she was doing."
"He's actually the one that found her, and he called for Nick, screamed for Nick, and then he immediately called 911. It seems like it might've been 10 or 15 minutes that she must have been alone... but we don't know at what point she actually ended up in the tub during that time," Merchant said.
The attorney added that Lomas has been interviewed by the police and he has not been identified as a suspect. Gordon, too, is not believed to be a suspect.