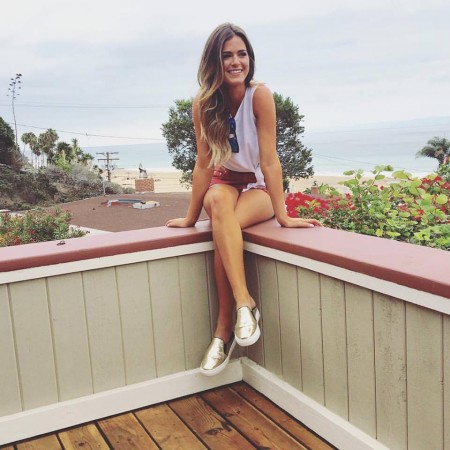 It wouldn't be wrong to say that "The Bachelorette" 2016 couple JoJo Fletcher and Jordan Rodgers have been having a tough time settling down in the real world after finding love on reality television. Since day one of "The Bachelorette" 2016 telecast, Jordan has been plagued by infidelity rumours, thanks to his ex-girlfriend Brittany Farrar, and this has caused a strain in their romance. Now, a new report claims that the rumours have finally destroyed their relationship and JoJo has asked her fiancé to move out of the house they shared.
"JoJo can't trust Jordan and feels she's been betrayed. So she told him to take his stuff and get out," a source told Life& Style magazine. Apparently, Farrar's recent revelation about Jordan hooking up with a member of the "Pitch Perfect 2" cast was the nail in the coffin. "He spent days trying to convince JoJo that the rumors were not true and tried to make it up to JoJo by buying her a diamond bracelet and taking her to fancy dinners."
"JoJo knows she made a mistake picking Jordan," the insider continued, "but is staying in the relationship hoping she'll make money and land endorsement deals with him."
Reports further state that it is only a matter of time before the duo releases a formal statement announcing their split.
However, their social media pages paint a completely different picture. The two seem to be head-over-heels in love. "Morning hike with this one ❤️ Happy Birthday my love!" JoJo captioned a recent picture of the duo. "Can't wait to celebrate many many more with you @jrodgers11. #monkeyface#alreadysore."
Here's what Jordan wrote alongside a picture of his fiancée."Even when she thinks she looks funny -- she looks amazing to me :) ready to be back and give this one a huge hug! #candid #loverher."