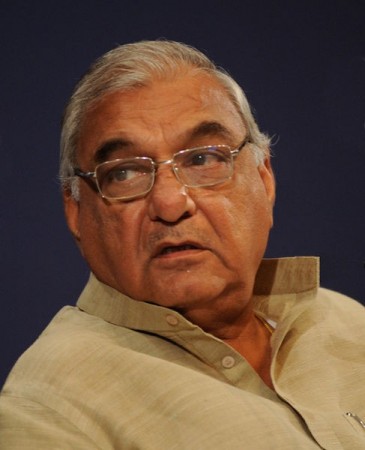 Central Bureau of Investigation, India's premier law enforcement agency, has registered a preliminary enquiry (PE) on Friday against whistleblower and Haryana IAS officer Ashok Khemka, who had unearthed the alleged ₹5 crore wheat seed scam in March this year.
The senior IAS officer had exposed the alleged irregularities within the Haryana Seeds Development Corporation to the CBI and asked them to file a criminal case against officials of NAFED and NCCF for their alleged role in the seeds scam that caused a loss of nearly ₹5 crore to the public exchequer.
A month later in April, the IAS officer was shunted out of HSDC and transferred to a different department. Moreover, he had claimed in an interview with Times Now that the IAS officer has been transferred 40 times in last 20 years.
CBI had begun investigating the wheat seed scam six months ago but announced the PE a day after Chief Minister Bhupinder Singh Hooda reportedly endorsed a second charge-sheet against Khemka, for the decline in sale of wheat seeds during his tenure as Managing Director in the HSDC from October 15, 2012 till April this year.
Latest Reactions
Prakash Singh, former DG BSF, former DGP Assam: "Charge-sheeting of Khemka shows the ugly face of the Government - that it is incapable of appreciating honesty and can be very vindictive."
Kiran Bedi, former IPS officer and social activist: "Sheer nonsense @Ashokkhemka_IAS was blocking corruption)@TOIIndiaNews: Now, Khemka charged in poor seed sale case," she tweeted.
She also said that public servants have to bear to the consequences of telling the truth.
"Thanks to Media world is getting to know treatment being meted out to Khemka by State Govt!In the past we were left to fend by ourselves! Wish officers like@Ashokhemka_IAS are made head of training institutes?SC just may have to this one day for India better GenX?" she added.
Gen Vijay Kumar Singh, former Army Chief: "Khemka needs support of all who want to root out corruption. Action against him shows vindictiveness because he chose to speak the truth," he tweeted.