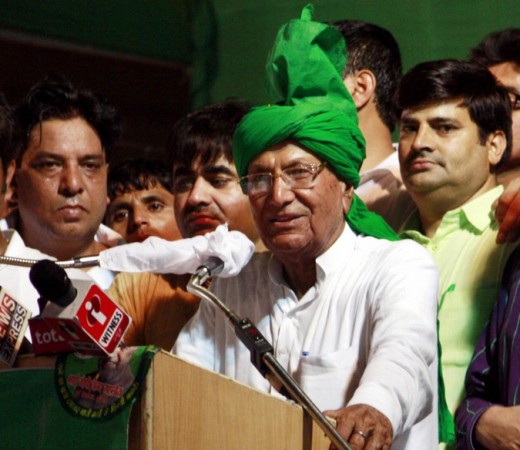 Former Haryana Chief Minister Om Prakash Chautala surrendered at Tihar Jail on Saturday after the Delhi High Court cancelled his bail for misusing the conditions by addressing campaign rallies for the upcoming assembly poll.
As a result, the Indian National Lok Dal chief, who was out on bail, had to go back to Tihar jail earlier than his scheduled surrender date on 17 October. While cancelling his bail, the court prohibited him from conducting any further rallies and meetings in Haryana for the 15 October assembly poll.
"I am pained and disappointed with Chautala's act. Now that he is discharged from hospital, he should surrender," IANS quoted Justice Siddharth Mridul as saying.
"You (Chautala) cannot take the court for a ride and cannot be permitted to question the majesty, dignity and decorum of this court. I cannot permit this. Justice must not only be done, it must be seen to be done," IBNLive quoted Mridul as saying.
Chautala was convicted in the teachers' recruitment scam on 22 January 2013 and sentenced to 10 years in jail. On 21 May 2013, he was granted interim bail on health grounds, which he used as an excuse to extend the bail further, allegedly for campaign rallies.
The Delhi High Court decision shows Indian judiciary's firm stance against corrupt ministers with the recent verdict of Karnataka High Court, rejecting bail plea of AIADMK supremo J Jayalalithaa. She was convicted in a disproportionate assets case on 27 September and sentenced to four years in jail along with a fine of ₹100 crore.