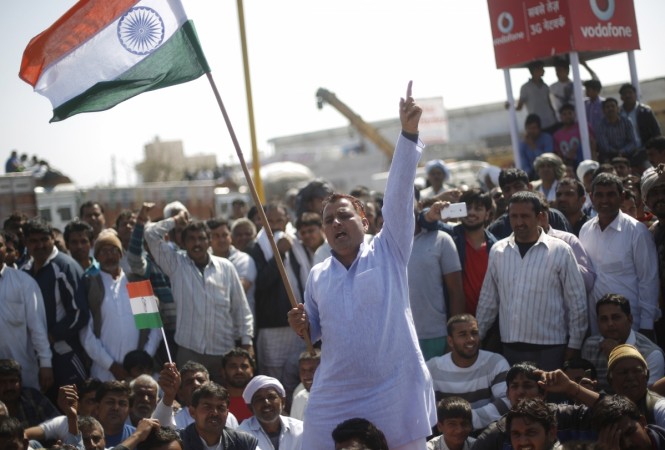 The Haryana government will table the Jat reservation bill, which the Cabinet passed Monday, in the state assembly before the budget session ends March 31, according to reports. The bill proposes to grant reservation to Jat and four other castes in educational institutions and government jobs under the Other Backward Classes (OBC) category.
In the bill, the BJP-led state government has proposed to grant 10 percent reservation to the people of the five castes — Jat, Jat Sikhs, Rors, Bishnois and Tyagis — in educational institutions, and Class-III and IV government jobs. It also plans to give six percent reservation in Class-I and Class-II jobs, Press Trust of India quoted its sources as saying.
Jat agitators had demanded reservation in the existing Backward Classes category, which is further divided into two categories — BC-A and BC-B. While 16 percent reservation is provided under the BC-A category, 11 percent is granted under the BC-B category.
The Jat quota agitation that started last month turned violent, leading to the death of at least 30 people. As many as 320 people were injured in the protests that also caused property damage.
Earlier this month, Jat leaders called off the strike until April 3 after the Chief Minister Manohar Lal Khattar-led government assured to pass the reservation bill in the ongoing session of the state assembly.
The decision was taken by the All India Jat Aarakshan Sangharsh Samiti President Yashpal Malik after his meeting with Haryana Chief Secretary DS Dhesi and DGP Yashpal Singhal March 18.