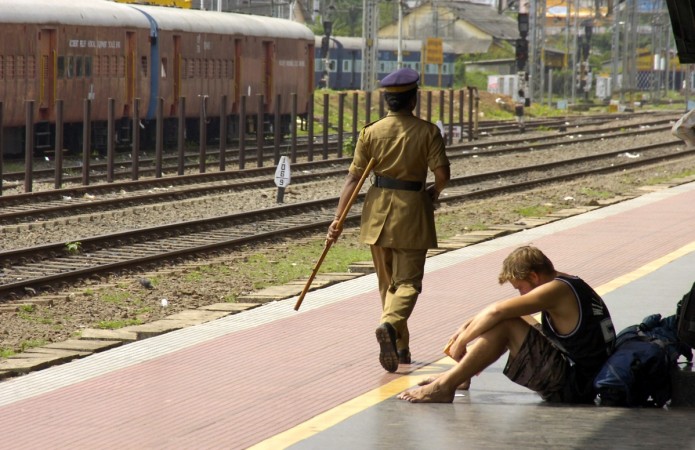 A dawn-to-dusk hartal has been called on Wednesday, September 28, in Thiruvananthapuram, the capital city of Kerala, following a clash between the police and the supporters of Kerala Students Union (KSU) and Youth Congress at Secretariat on Tuesday.
The agitators, who are said to have pelted stones and eggs at police, are protesting against fee hike in self-financing medical colleges in Kerala.
Here we bring you the live updates of the hartal that began at 6 am:
2:00 pm:An ambulance is said to have been blocked by the agitators.
12:10 pm: Protesters are marching towards the Secretariat.
12 pm: Reports hint that the hartal is affecting normal life in Thiruvananthapuram. The hartal is turning violent with protesters blocking KSRTC buses and private vehicles. ATM counters and shops infront of the Secretariat have been forced to close down. Kerala Finance Minister Thomas Issac's car is also said to have been blocked.
10:50 am: Protesters blocked a KSRTC bus in Vattiyoorkavu.
"Youth Congress goons who wr forcing a petrol pump to close were driven away by people. #Thiruvananthapuram #Hartal," tweets a social media user named Jothish Nair.
Check Pinarayi Vijayan's Facebook post:
10:15 am: According to social media users, private vehicles and auto-rickshaws are seen on roads.
"Disappointed that some @INCIndia leaders have called a hartal tomorrow. I share their outrage against police brutality but disagree w/hartal," tweeted Member of Parliament Shashi Tharoor. When a twitterati said "Congrats for the lone voice of dissent....people actually curse politicians when they act like this.shame shame [sic]," the former Minister of State for External Affairs replied "Thanks. Our problem is not with the public but with the police. Why disrupt the public? [sic]"
10:05 am: Three MLAs -- Hibi Eden, Shafi Parambil and Anoop Jacob -- have decided to continue an indefinite hunger strike against the fee hike in medical colleges.
10 am: According to regional news channels, stones were pelted at a KSRTC bus near Kattakada.
9:30 am: Kerala State Road Transport Corporation (KSRTC) was operating its bus services in Thiruvananthapuram, though they are not servicing in rural areas.
9:15 am: CBSR exams will not be affected. The LDC interview at Kazhakuttam Sainik School and higher secondary first year improvement and supplementary exam have been postponed to October 1 and 4, respectively.
The Vocational Higher Secondary Chemistry improvement exam has been postponed to October 4.
9 am: The hartal is said to have not affected the normal life.
6 am: The hartal began in Thiruvananthapuram.
Check photos and videos from different parts of the city on Hartal day here:
-
-
-