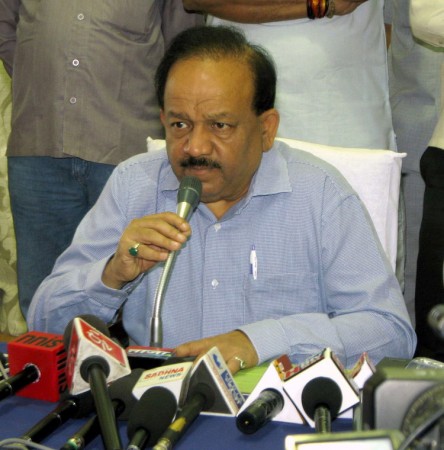 India's Union Health Minister, Dr Harsh Vardhan called out to all the doctors on Sunday to spend their holidays in remote villages and hilly areas, where specialized medical care is almost unheard of, and devote some time to treating the sick in such areas.
Vardhan said that India faces an acute shortage of well trained specialists in the health sector, especially in the rural and hilly areas. He explained that the state governments find it difficult to appoint doctors to such areas that leads to many deaths amongst these villagers, which he believes can be prevented.
"Even after 67 years of Independence, health for every Indian is still a distant dream," the Health Minister was quoted as saying by The Economic Times. "But, I believe if we can put our heart and soul to it, we can achieve it...And, therefore I appeal to all doctors, in every specialty to devote at least some time in small villages, where access to specialised medical services is not easy."
Vardhan said that on a recent visit to Mussoorie, Uttarakhand (a hill station that is a popular tourist destination in North India), he spotted some critical deficiencies in the health system of the remote areas within the district. The district merely had two rather small government hospitals, which do not have many trained doctors. He believes that these are the kind of areas that the doctors could go to, in their holidays, and devote some time to treatment of the sick.
"The mismatch between the natural beauty of the region stretching from Dehradun to Jaunsaar-Bawar tribal belt, and, the ugly reality of people dying for want of even the basic primary care is a problem we must address with an out-of-the-box approach," said Vardhan, speaking at the launch of the World Simulation Society.
He also said that the government could help the doctors out with accommodation and travelling, if they decide to spend their holidays in such a fashion. Additionally, he noted that the government plans to begin a number of workshops and programmes, in order to spread awareness about the deaths that can be prevented in the rural areas.
Vardhan also urged all the doctors in India to look deeply into the country's past, and try to bring back the ancient and rich "wisdom of India", while trying to solve medical problems.