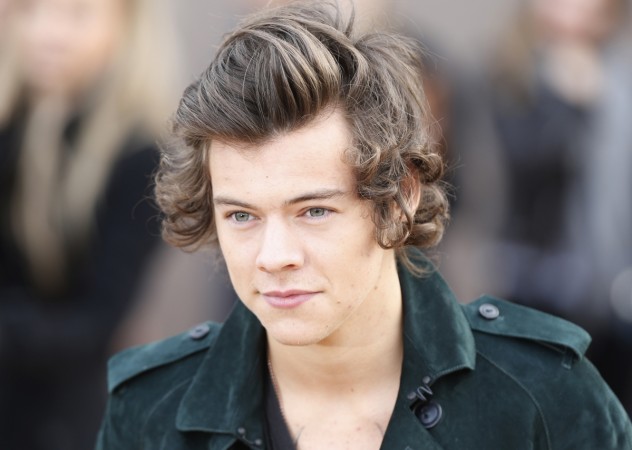 "One Direction" boybander Harry Styles is reportedly on the lookout for a girlfriend, as he believes it's time he got serious with someone.
Styles is ready to move on from his failed relationship with Taylor Swift, whom he dated back in 2013, and the only way to do so is by dating someone else, believes the 20-year-old.
"Harry keeps hearing people talk about him and Taylor and he hates it," a source told HollywoodLife. "The guys from One Direction are making fun of him about it as well and it's making him feel uncomfortable, so he can't wait until he has a serious girlfriend. It won't be easy, but Harry feels it will get all the talk about him getting back together with Taylor or liking Taylor out of people's minds."
Another reason why he wants to change his relationship status might have something to do with his ex girlfriend Swift releasing a number of songs based on her relationship with Styles. The British boybander reportedly feels that this has prevented people from forgetting that he ever dated Swift.
Recently, former "X Factor" star Olly Murs criticized Swift for drawing inspiration from her failed relationships for her songs, saying it was high time she wrote about something else other than her past with Styles.
Without taking names, Swift lashed out at Murs on Australian radio show "Jules, Merrick & Sophie," saying: "I think frankly that's a very sexist angle to take. No one says that about Ed Sheeran. No one says it about Bruno Mars. They're all writing songs about their exes, their current girlfriends, their love life, and no one raises a red flag there."
Swift and Styles dated in early 2013, and although they did not give a specific reason for their separation, rumours hinted that Styles cheated on her. In an earlier interview with Vanity Fair, Swift authorized a source to speak on her behalf, who also said that Styles' roving eyes caused the split.
Since then, Swift has penned at least two songs -- I Knew You Were Trouble and Shake it Off -- about Styles.