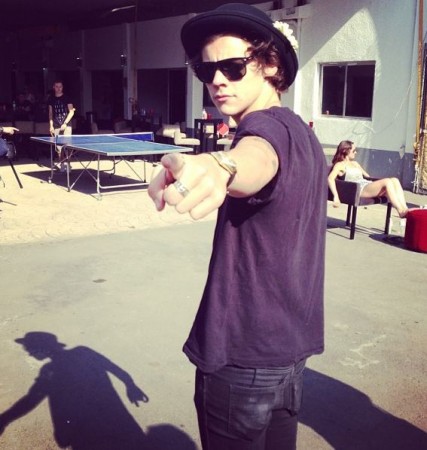 Harry Styles, a member of the universally famous band One Direction, is turning 22 on Monday, 1 February. Since the hiatus that began towards the end of 2015, Harry and the rest of 1D has been MIA, except for the scarce tweets that let their fans know that they are alive and well.
Even when fellow band-mate Louis Tomlinson announced the birth of his child Freddie, none of the 1D members expressed their feelings on their respective social media pages. In fact, except for Harry's yatch adventure with Kendall Jenner in the New Year's Eve, all members of One Direction have been hiding from the limelight.
The yatch incident in itself, however, caused quite the media ruckus, and fans have been falling over each other trying to ship them and make them the "OTP". However, since then, they have not been spotted together, making a few fangirls wonder if the Victoria Secret model and singer are toying with their emotions.
Harry and Kendall have dated in the past and Mirror has reported that this mini-reunion does not mean they are rekindling their romance for good. In fact, they say Harry reportedly does not want to be tied down to anyone, including Kendall.
The British singer is even said to have spent a night with a British stylist, cementing that news that him and Kendall may not be getting back together anytime soon.