The young heartthrob and One Direction star Harry Styles reportedly called it quits with his rumoured girlfriend and food blogger Tess Ward because of the unnecessary attention they were getting from their fans.
The Naked Chef author was apparently forced to disable the comments from many of her social media posts after rumours started doing the rounds about her relationship with the English singer. People close to her claimed that the blogger witnessed a rapid increase in the number of her followers after she was romantically linked with the singer.
"Tess is mortified. She loves Harry, finds him wildly attractive and loves all the attention their relationship has brought her. Her brand is all about visibility and suddenly her followers have rocketed in a way she could never have foreseen," a source told Celebs Now.
Also read: One Direction to reunite in aid of Grenfell Tower fire victims in London?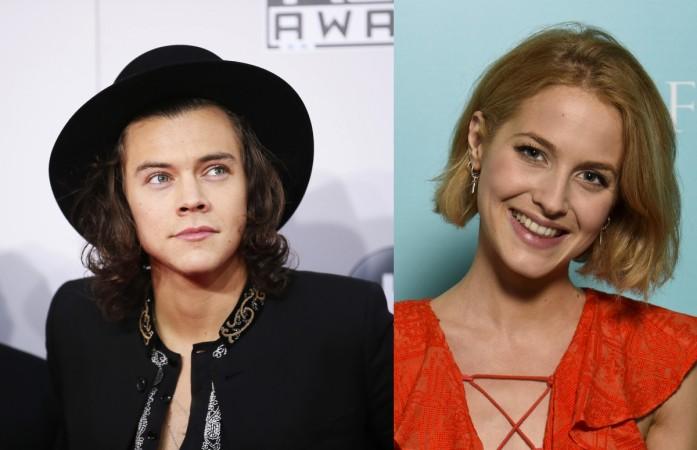 The entertainment news portal even stated that the chef requested her followers to be kind with their words. "For everyone following and messaging me, I am thankful but please be kind with your words. All I want is to share beautiful food with you all," the website quoted her.
Meanwhile, another industry insider claimed that Tess decided to breakup with Styles because of her ex-boyfriend. According to the source, the chef has no plans to rekindle romance with the One Direction star.
"Harry and Tess haven't seen each other for a number of weeks. They're both constantly travelling the world. Tess realised she still had feelings for her ex after splitting from him to date Harry and has apologised to him for her romance with the singer. It will take a while for Tess to build back his trust but they have been getting on as normal. She was in London this week and met her ex straight away — they've been inseparable since," Celeb Dirty Laundry quoted the source.
However, another insider stated that Styles and Ward were just friends and they never dated each other. "He was never dating her, so he couldn't get dumped," the source told Gossip Cop.