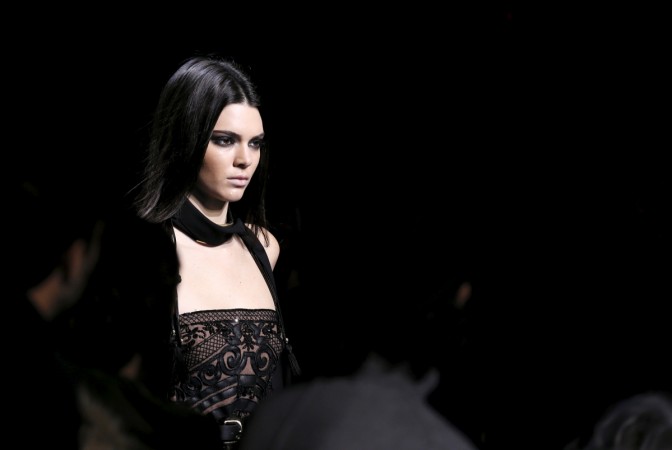 Rumours of a romance between Kendall Jenner and Chris Brown have reignited after the duo took time out from their busy schedules to hang out during the Paris Fashion Week.
Jenner and Brown, who previously dated Rihanna and Karrueche Tran, have been friends for years now and the supermodel was spotted enjoying a dinner date with the singer on March 6, giving rise to romance rumours.
"Kendall and Chris have been good friends for years and there's always been something there. They're very flirty, they even kissed once a couple of years ago, but that was it," a source told HollywoodLife.
However, Jenner doesn't want to rush into a romantic relationship with Brown as she doesn't want her heart broken once again. Jenner was previously linked to One Direction singer Harry Styles.
"Kendall is very cautious though. The last thing she wants is another player messing with her head like Harry did, so Chris is going to have to work hard to get her. He's a player, but if he wants her, he's going to have to give that life up," the source added.
Dishing on Jenner's relationship with Brown, another insider noted that there was attraction on both sides. But Brown too is being cautious about pursuing a romantic relationship as he doesn't want to ruin their friendship.
"He's really enjoying being her friend now. He doesn't want to blow up a good thing by committing to a monogamous sexual relationship with her. He's not ready and neither is she," the source said, adding that Jenner is constantly on his mind.
"The boy has thoughts about her. Sexy nasty thoughts," the source continued. "If and when Chris decides that Kendall is the one he wants to be serious with he will approach her correctly. He'll ask Kris Jenner for permission."