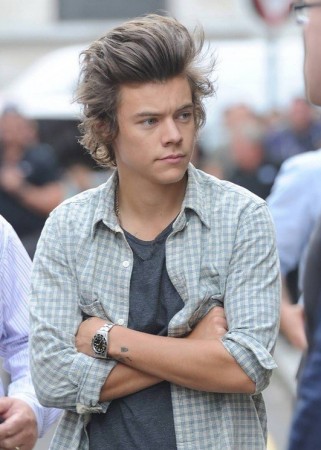 Harry Styles has reportedly become aloof and seems to be cutting cords with his One Direction band members, sparking rumors that he is thinking of leaving the band.
"The boys want reassurances from Harry that he's in the group for the long haul. They won't let him just use them for his own career ambitions. They want to know what's really going on," an insider revealed to the Daily Star.
Along with Styles, the British boy band comprises Zayn Malik, Louis Tomlinson, Liam Payne and Niall Horan, and if anyone has to be blamed for breaking up the band, then it has to be Styles, according to multiple reports.
This is not the first time that the rumors of Styles breaking away from the band have surfaced. Last month, Styles' alleged relationship with Kendall Jenner was said to have created unrest in the group, so much so that it created a tiff between him and Horan.
"Kendall's a sweet girl, but [the band] sees her as a bigger threat than Taylor Swift ever was," a source revealed to OK! Magazine. "She seems to have cast a spell over Harry and it's disrupting other areas of his life because he's always wanting to spend time with her or chat with her on the phone when they're apart. It's causing a lot of unrest"
"The other day, Harry and Niall [Horan] almost came to blows when Niall confronted Harry when he showed up late for a meeting. Things got out of hand before Zayn stepped in to break them up," the source added.
However, now that Styles and Jenner have called it quits, his fans are at a loss on what's causing the 20-year-old to move away from the group. His band members are also reportedly worried.