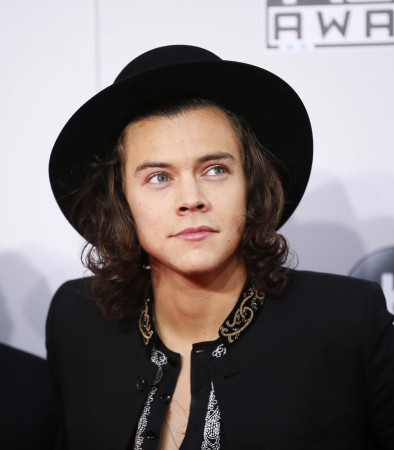 One Direction singer Harry Styles could probably add Australian Model Nadine Leopold's name in his list of girl friends any time soon.
Several reports have popped up with speculations that the "Steal My Girl" singer is dating Victoria's Secret Model as they were spotted together on numerous locations since last month.
The newly rumoured couple was first seen together in a taxi near the Hollywood restaurant The Nice Guy in November, reported Mail Online.
There are also reports that Styles was the first one to reach New York for One Direction's SNL appearance and the singer was spending quality time with Leopold at Starbucks.
The Australian model, who was part of the SNL after-party, was snapped together with Styles last week and the celebs were reportedly wearing each other's jackets.
The "Night Changes" singer is known for finding new partner during the winter months of the year and Styles will probably continue his relationship pattern with Leopold this year.
While Styles was dating Caroline Flack in December 2011, he was with Taylor Swift in 2012 and the last one in his list is Kendall Jenner in 2013.