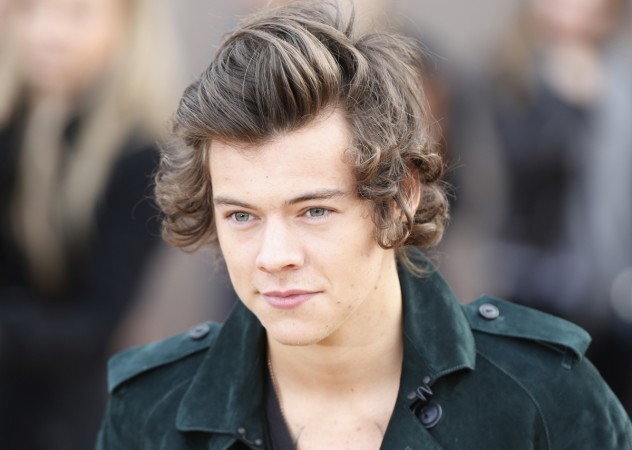 One Direction's Harry Styles caused a Twitter meltdown last week when he hinted in an interview that he might be bisexual.
Styles and his band mate Liam Payne were questioned about four favourite traits they look for in a lady and when Payne replied, "Female, that's a good trait," Styles chimed in, "Not that important."
One Direction fans quickly took to Twitter to discuss Styles' reply, with one tweeting: "@Harry_Styles harry really are you bisexual? Because if you're bisexual no mater always will support you and love you."
Interestingly, this is not the first time Styles' sexual orientation has come under scrutiny. The 20-year-old's past girlfriends include Caroline Flack and Taylor Swift, but he has also been linked to his boy mates Nick Grimshaw and Louis Tomlinson.
Here are three instances when Styles caused confusion about his sexual orientation.
Styles' relationship with Nick Grimshaw
The boybander's relationship with BBC Radio 1's Nick Grimshaw, who is openly gay, has been grabbing headlines for a while now. The gossip started when Styles and Grimshaw were spotted wearing each other's clothes and photographs of them spending nights out at London's Groucho club together surfaced.
Styles is even said to be fond of crashing in at Grimshaw's pad, although he has a house in London.
Styles' relationship with Louis Tomlinson
1D fans who believe Styles is gay previously linked him with Tomlinson, stating that the two share an amazing chemistry. The couple is known as Larry Stylinson, and there are even fan pictures of the two boys kissing.
When Styles Grabbed Zayn Malik's Crotch
Over the years, Styles has had many homo-moments with his fellow band mates, which include grabbing Zayn Malik's crotch while posing for a picture with a female fan last year. The year also saw Styles slipping on an edible candy thong, before proceeding to stand in front of Malik, who nibbled on the underwear.
So how does Styles, who has always maintained that rumours of him being bisexual are false, think of such talks? "Some of them are funny. Some of them are ridiculous. Some of them are annoying. I don't want to be one of those people that complains about the rumours," he told GQ.