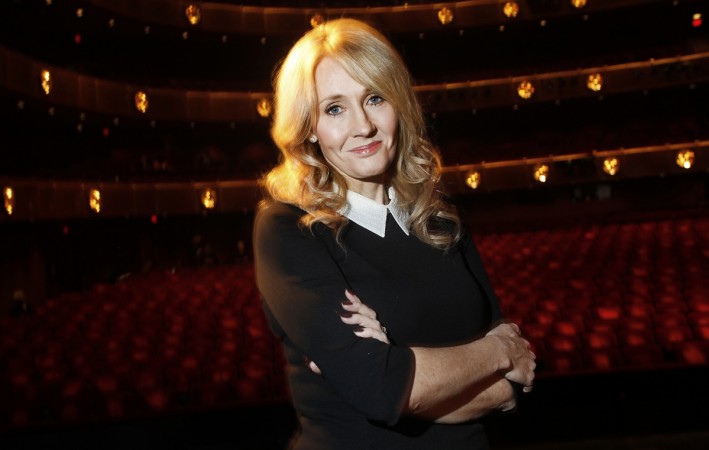 Even though the "Harry Potter" saga concluded five years ago, the magical word of the boy wizard continues to expand, with several spin-off plays, books and movies currently in the pipeline.
The upcoming projects include the two-part West End stage play, "Harry Potter and the Cursed Child" and the upcoming spin-off film "Fantastic Beasts and Where to Find Them."
The creator of the original novel series, JK Rowling, has also kept the story alive continuously for all the Potterheads, who eagerly look forward to more stories.
In a latest revelation, Rowling explained why Harry's uncle, Vernon Dursley, his aunt, Petunia Dursley and his cousin, Dudley Dursley, hated him so much even when he tried his best to mingle with them.
Rowling revealed the reason on the "Harry Potter" fan website Pottermore, where she stated that "it all stems back to Vernon Dusrley's feelings of animosity towards Harry's father James."
Long before Harry was orphaned and sent to live with them by Dumbledore, his parents visited the Dursleys. Harry's mother Lily was Petunia's sister. However, a heated argument between Vernon and James created a deep crack between both the families.
"Vernon supposed out loud that wizards had to live on unemployment benefit. James explained about Gringotts, and the fortune his parents had saved there, in solid gold," Rowling wrote. "Vernon could not tell whether he was being made fun of or not, and grew angry. The evening ended with Vernon and Petunia storming out of the restaurant, while Lily burst into tears and James (a little ashamed of himself) promised to make things up with Vernon at the earliest opportunity."
However, James and Vernon never got to meet ever again as soon after, the Potters were killed and Petunia felt obliged to take Harry in, but "spent the rest of Harry's childhood punishing him for her own choice."
Rowling further said that Vernon's dislike of Harry "stems in part, like Severus Snape's, from Harry's close resemblance to the father they both so disliked."
Meanwhile, Gamespot had reported earlier that Daniel Radcliffe, who played the role of Harry in all the eight movies, is open to playing the role again, if the opportunity comes. However, for now, there is no official confirmation about any upcoming movies featuring Harry.