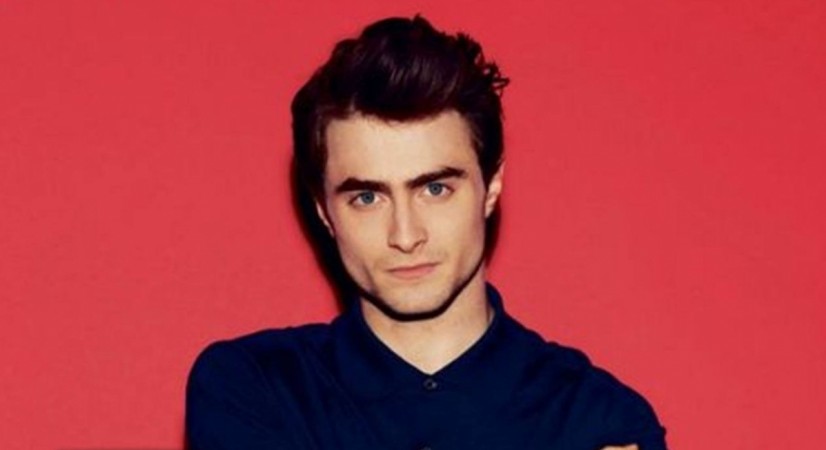 Potterheads across the world are eagerly waiting for the next instalment in the Harry Potter franchise, "Harry Potter and the Cursed Child." Though the story will be a play adaptation unlike the previous instalments that were movies made on the books, the excitement among fans is no less.
However, one key actor from the movies has declared that he wouldn't go to watch the play, and that is no other than the one who played the boy wizard himself, Daniel Radcliffe.
In an interview with E! News, Radcliffe talked about why he is reluctant to watch the play.
"It would be a weird one. I could be completely wrong in this, but I feel like if I went to see it that night, there's going to be a lot of 'Harry Potter' fans there in the audience obviously and would that then become a thing? Would it be more about them watching me watch the show, or would it take away from the show. I would never want to do anything that would distract or take away from the show," he said.
Radcliffe is currently busy with the promotion of his upcoming movie "Now You See Me 2," and is also preparing for his upcoming play titled "Privacy."
Even though Radcliffe has declared he is skipping the play, it seems "The Cursed Child" is one of the most anticipated plays at London's West end. According to Comic Book, JK Rowling, author of Harry Potter stories, has requested fans lucky enough to watch the first show of the play not to spoil it for other Potterheads.
"You've been amazing for years at keeping Harry Potter secrets, so you don't spoil the books for readers who came after you. So, I'm asking you one more time to keep secrets and let audiences enjoy 'Cursed Child' with all the surprises that we've built into the story," Rowling said in a recent Youtube video.
"The Cursed Child" is a sequel to the last Harry Potter novel, "Harry Potter and the Deathly Hallows." The story follows the life of Harry Potter as an employee at the Ministry of Magic. It also showcases Harry's son, Albus Severus, as he faces troubles at Hogwarts, where he is a student currently.