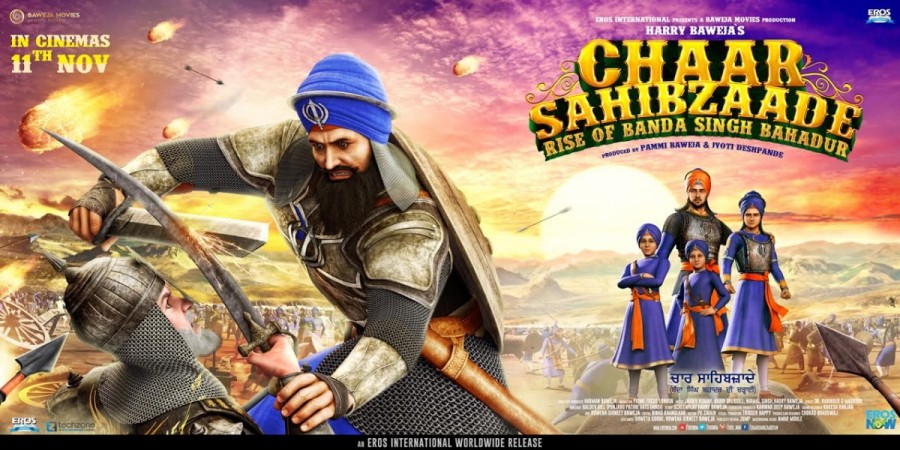 He is a well-known producer and director who is now gearing up for the release of the sequel of his successful animation film Chaar Sahibzaade. Harry Baweja has directed Chaar Sahibzaade – Rise of Banda Singh Bahadur, and it is expected to be bigger than the first film.
The movie will release on November 11. In an exclusive chat with IB Times, India, Harry Baweja talks about the film and directing his son in 2017.
You've produced and directed many films. Why is Chaar Sahibzaade special?
Because it talks about parts of history I heard when I was a small child. I imagined what it would be like, just the way many millions others did, and then the idea to bring it alive through animation was in a way summing it up the way it must have actually happened then way back in time and exciting to see how millions would identify with it.
How did you hit upon the concept for this film?
Dug into history and tried to find what part of it could be exciting to present through animation! Not to say the connect to the Chaar Sahibzaade was there way back in my boarding school when in class 3, where the four houses of our school were named after each of them!!! And I was in the Zorawar House. Roll no: Z -19.
Animation films in India are still at a nascent stage in India. What do you think we need to improve?
We need to make films on a variety of subjects, still a long way to go though! We need many more animated films hitting theatres to cultivate a habit in the audience to accept this too as a format for entertainment for all ages.
Chaar Sahibzaade was a big hit. What can the audience expect in the sequel?
Our best efforts to make them like this one as much! We have tried our best to improve it in all aspects.
Are there new characters you are introducing in the sequel?
Yes. The protagonist Banda Singh Bahadur is a new character and many more.
Any idea of producing or directing a film with your son Harman Baweja in the near future?
Definitely!!! In pre-production, titled Jaita, on the floor by the end of this year!