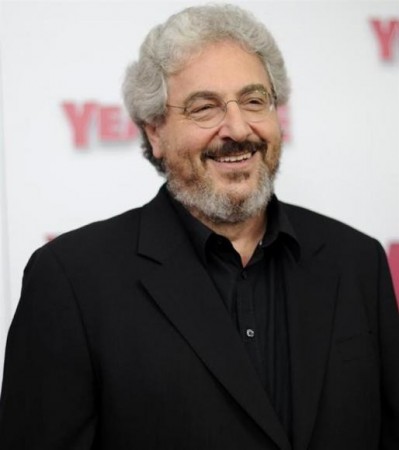 Hollywood lost one of the most influential comic voices of the last 40 years early this Monday. Actor-writer-director Harold Ramis, whose much talked-about silliness that helped bring forth great comedies like "Groundhog Day," "Ghostbusters," "Animal House" and "Caddyshack" is no more.
Ramis died aged 69 due to complication of autoimmune inflammatory vasculities, a disease that leads to swelling of blood vessels.
The Chicago native started his career as a head writer on the seminal sketch comedy TV series "SCTV," after which he made a series of comedy classics including "Animal House," "Meatballs," "Stripes, "Back to School," and others.
While his success is widely applauded, much of his skills, whether as an actor, director or writer was defined by his ability to bring together interesting elements like slapstick, caustic wit, fratboy crassness and pathos and deep connection with audiences.
He was extremely successful at what he did, but Ramis never lost his much-celebrated down-to-earth charm and work ethic.
Let's remember him today with the top 10 most inspiring quotes by Harold Ramis:
I never work just to work. It's some combination of laziness and self-respect.
Nothing reinforces a professional relationship more than enjoying success together.
My characters aren't losers. They're rebels. They win by their refusal to play by everyone else's rules.
We are all several different people. There are different aspects of our nature that are competing.
No matter what I have to say, I'm still trying to say it in a comedic form.
I believe things happen that can't be explained, but so many people seem intent on explaining them. Everyone has an answer for them. Either aliens or things from the spirit world.
First and foremost, you have to make the movie for yourself. And that's not to say, to hell with everyone else, but what else have you got to go on but your own taste and judgment?
I always claim that the writer has done 90 per cent of the director's work.
I'd like to think I'd never do a gratuitous fart joke.
I've being directing for 25 years almost, and I've only directed nine films in that time because I like to be careful.
And a classic one:
'Don't cross the streams'.
Following are some of the reactions on Ramis' death on Twitter:
Deeply saddened to hear of the passing of my brilliant, gifted, funny friend, co-writer/performer and teacher Harold Ramis.

— Dan Aykroyd (@dan_aykroyd) February 24, 2014
May he now get the answers he was always seeking. — Dan Aykroyd (@dan_aykroyd) February 24, 2014
This sums up my over feeling today. RIP Harold Ramis, and thank you for making my childhood AWESOME. -Christian pic.twitter.com/YX0WV4tQNP

— Fatally Yours (@FatallyYours1) February 25, 2014
R.I.P. to Harold Ramis(Mr. Don't Cross The Streams)... pic.twitter.com/2KHVrIq4KO — Christopher Iron² (@IronMonkeyChris) February 25, 2014
It was sad to hear about Harold Ramis.

— William Shatner (@WilliamShatner) February 25, 2014