Just two days after the tension between the Patidar Anamat Andolan Samiti (PAAS) and the Congress over allocation of tickets for the Gujarat polls took a violent turn, Hardik Patel declared his support for the Congress on Wednesday.
Patel said that he will continue to extend his support for the Congress and added that the party has also offered an acceptable solution for how to include Patels as beneficiaries of affirmative action policies in employment and education.
"The Congress has agreed to provide reservation to the Patidar community," Patel told reporters in Ahmedabad.
Patel said that besides the agenda of fetching reservation to the Patidar community, his other prime agenda doing his "utmost to defeat the BJP".
The Congress on Sunday had announced its first list of 77 candidates for the Gujarat Assembly elections and included only two aides of Hardik— Lalit Vasoya and Nilesh Patel.
The PAAS members had alleged that the two leaders of the movement had been included in the list without their consent.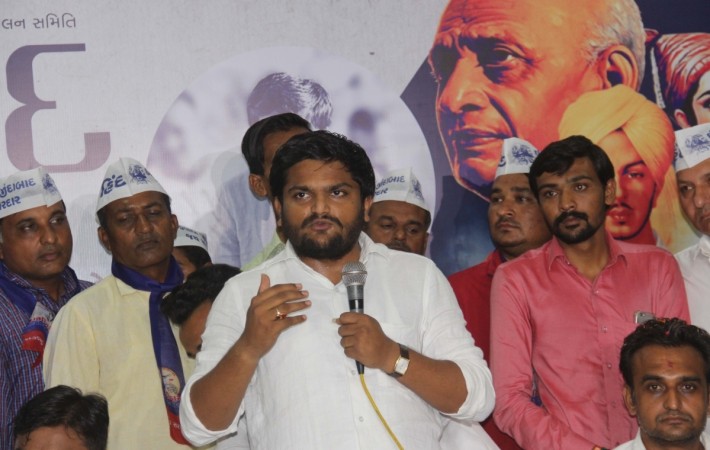 "Congress announced the names without our permission. We will launch a state-wide agitation against the Congress," Dinesh Bhambhani, a member of the core committee of the PAAS had said.
Even though the Patel community, which makes up for 14 percent of Gujarat's voters, had been supporting the BJP for decades, Hardik has now made it clear that the BJP's lack of support to their demands will hinder their chances in the elections.
Gujarat will vote on December 9 and 14. Results will be announced on December 18.