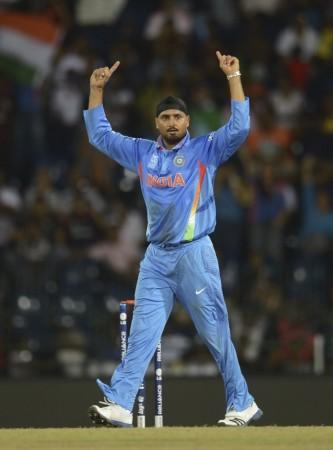 Indian off-spinner Harbhajan Singh is all set to don the role of producer by launching his production company. It is rumoured that the launch will be a high profile event with the presence of biggies from Bollywood and the cricket fraternity.
The launch event will reportedly be attended by Bollywood superstars like Salman Khan and Akshay Kumar. Sachin Tendulkar and M S Dhoni will also be present at the event to cheer Harbhajan, who is popularly known as "Bhajji".
Details of his production venture will be revealed at an event set to be held on 3 May.
Confirming the reports of Harbhajan's foray into production a source said, "Bhajji is clear that he wants to back entertainers. The first two films will feature known stars from Bollywood," a national daily reported.
The source also said that Bhajji along with his cricketer friend, Chandan Madaan, will introduce newcomers into the film industry through the venture.
"They are talking to established names from films and the advertising world. Later this year, they are also expecting to start a couple of movies with newcomers, as the company wants to launch and promote new talent," the source said.
Although the CEO of Bhajji's company did not reveal the details of the projects, the Indian off-spinner in January had said, "I am in talks with the leading actors in Bollywood and the Punjabi film industry. I have also finalised the directors for the two movies I am going to produce. The movies will be comedies and will entertain audiences in India and abroad."
It was rumoured that Harbhajan's model friend, Geeta Basra, with whom he has been linked for a very long time will be a part of the movies produced under his production company.
Basra did not reveal any details about it and said, "I am glad to know that Bhajji is getting into film production. It's too early to tell if I will be a part of those projects. You should ask him that."
Clearing rumours of him acting in movies produced under his production company, Bhajii said, "Cricket is my passion, it is my first love. So I will not act in my movies as they will just be a side business for me."