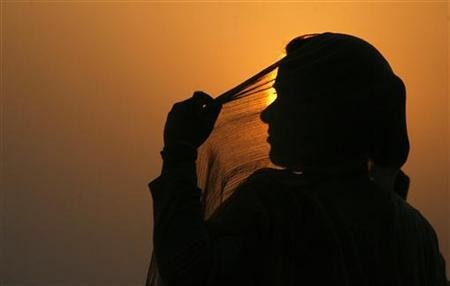 In another shocking case of honour killing, a young couple was allegedly killed in Rohtak district, Haryana, on Wednesday.
The boy was reportedly beheaded and his body dumped outside his parent's house.
The couple - Nidhi Barak, 20, and Dharmender Barak, 23, belonged to Gharnavati village in Kalanaur area of the district. They had left their homes on Tuesday morning to get married. The next day, they returned home on after the girl's family assured they will not be harmed.
Hours later, Nidhi was killed in full public view and was cremated. Her relatives beat up Dharmender, broke his arms and legs and then beheaded him.
A formal police complaint was filed in the evening. "Our preliminary information has revealed that when Dharmender and Nidhi returned to the village this evening, they were taken to Nidhi's home. They were both assaulted by her relatives. Nidhi's family first lynched her and then cremated her. Then they broke Dharmender's arms and legs and beheaded him. A few of them then threw his body in front of Dharmender's house," DSP Anil Kumar told Indian Express.
Police arrested Nidhi's father but the rest of her family are reported to be missing.
The incident has sparked outrage among women rights advocates. "All involved in the honour killing must be arrested. The state government must act," Mamata Sharma, National Commission for Women (NCW) President, told ANI news.
As of now, there is no specific law to deal with honour killings since they are categorised under homicide or manslaughter. The exact extent of such crimes in the country is still unknown, as the National Crime records Bureau (NCRB) does not maintain data on honour killings.
"As per Seventh Schedule, 'Police' and 'Public Order' are State subjects under the constitution, and as such, the primary responsibility of prevention, detection, registration, investigation and prosecution of crimes, including crimes against women and children, lies with the State Governments and Union territory Administrations," the Ministry of Home Affairs had said in a statement in March 2013.
According to Honour-based Violence Awareness network, an international resource centre, more than 1,000 honour killings take place across all major religions, every year in India.
And as per the data compiled by the India Democratic Women's Association, Haryana, Punjab and Uttar Pradesh account for about 900 cases of honour killings.