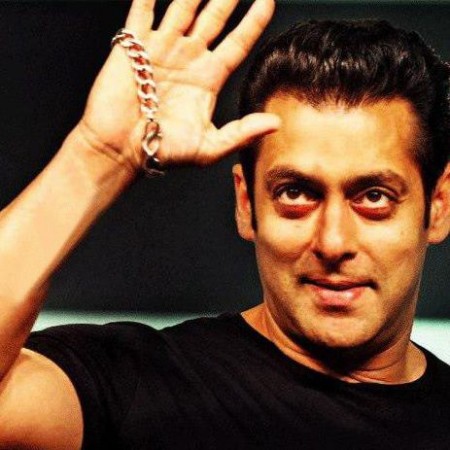 Actor Salman Khan is celebrating his birthday on Monday, according to Hijri calendar.
The "Bajrangi Bhaijaan" actor, born on 27 December 1965 (Gregorian calender), received warm wishes from thousands of fans and followers on social networking sites, making it trend on Twitter with hashtag #HappyHijriBirthdaySalman.
Hijri is the calendar followed by the Muslims to observe major religious events like new year, pilgrimage to Mecca and fasting among others. Salman's Hijri birthday falls on the fourth day of Ramzan, according to a previous report in DNA.
Meanwhile, Salman's upcoming film "Bajrangi Bhaijaan" is creating fan-frenzy with the trailer crossing over two million views in four days of release.
Check out some tweets by fans wishing Salman on his Hijri birthday.
Romeo: Trending on 2nd. #HappyHijriBirthdaySalman Wish you a very happy birthday @BeingSalmanKhan bhai. Wish U a good lyf.
Suraj Rai: Happy Birthday Day #BajrangiBhaijaan @BeingSalmanKhan, May God Bless You. #HappyHijriBirthdaySalman
#HappyHijriBirthdaySalman May ALMIGHTY ALLAH always Bless you with all the #happiness @BeingSalmanKhan pic.twitter.com/GjYW8kFbbG

—
ღBeingسلمانKhanღ (@BushiiRon) June 22, 2015
Moni: Prayers from all religions are being sent your way! @BeingSalmanKhan always wishing for your happiness! :) #HappyHijriBirthdaySalman
#HappyHijriBirthdaySalman angel born on 4th of Ramzan @BeingSalmanKhan — BajrangiAasif (@AasifOO7) June 22, 2015
Ғάŕžάή: Its 4th Ramzan today, so Happy Hijri birthday bhai @BeingSalmanKhan #HappyHijriBirthdaySalman
Salman Seviyosss: #HappyHijriBirthdaySalman @BeingSalmanKhan Allah Bless you http://all.Love you Turkis fans.
Hassan Owais: #HappyHijriBirthdaySalman @BeingSalmanKhan