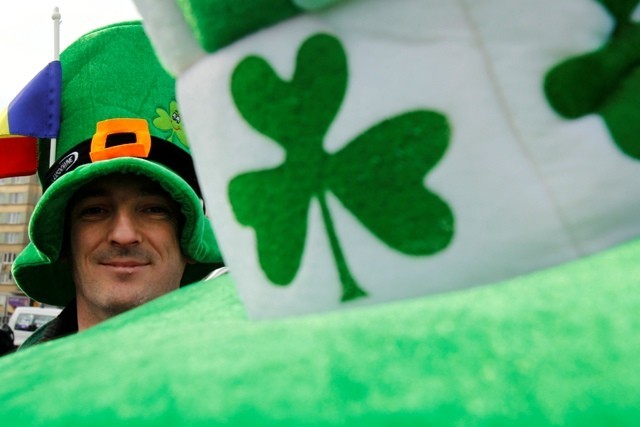 St Patrick's Day, which falls on 17 March, is more than just about wearing green, parading and revelry. It is a celebration of Irish culture and in Ireland the day is a national holiday.
Since there are more Irish people in the USA than in Ireland, St Patrick's Day is celebrated with much fervor in the US, according to reports.
Here are some other interesting facts about the day.
St Patrick – the Patron Saint of Ireland
It is believed St Patrick, the Catholic priest who lived in the 4th century, died on 17 March, and it is this day that the Irish celebrates as St Patrick's Day.
St Patrick Wasn't Irish
St Patrick was born to Roman citizens living in England. He was born in England around 385AD, but was taken to Ireland as a slave when he was just 14. He spent six years there herding sheep, and more than a decade after being set free, he returned to Ireland as a missionary.
The first St Patrick's Day was celebrated in Boston, Massachusetts, in 1737.
St Patrick's Color is Blue, Not Green
Several artwork of the saint shows him dressed in blue, leading the color to be associated with St Patrick's Day. But later on, green began to be associated with the day after Ireland adopted green as its national color. Also, popular Irish legend has it that fairies wore green. This is one of the reasons why adults eat, wear and drink green on St Patrick's Day.
St Patrick's Day Food
Corned beef and cabbage is said to be the preferred meal on St Patrick's Day. Mike Cronin, author of Wearing the Green: A History of St Patrick's Day, told USA Today that corned beef and cabbage is more American than Irish and these dishes became popular among the Irish Americans of the 19th century as they were affordable.
Drowning the Shamrock

It is believed that St Patrick wanted everyone to enjoy alcohol, preferably the hard stuff, on his feast day, which led to the custom of floating a shamrock on whiskey before drinking it. The Irish believe that following the custom will bring them good luck and a prosperous year.
St Patrick's Day was a Dry Day
St Patrick's Day was initially classified as a religious holiday in Ireland, meaning, no alcohol was available to the public. But in 1970, it was changed into a national holiday and pubs and other watering hole was allowed to be remain open on 17 March.
US President and Irish Ancestry
Reports have it that at least 19 US Presidents can trace their ancestry to Irish origins. Bill Clinton, Richard M Nixon, John F Kennedy, Ronald Reagan and Woodrow Wilson are some among them.
Four Leaf Clover
The four leaf clover is usually associated with St Patrick's Day, but it has nothing to do with either the day or Ireland. It's the three-leaf clover that St Patrick used to explain the Holy Trinity of Christianity to the Irish people, not the one with the four leaves.
Green Parades and Rivers
In Chicago, the river is dyed green for a few hours on St Patrick's Day and the biggest parade in the United States is believed to take place in New York. People also wear green on this day to avoid getting pinched. But it is an American tradition and has nothing to do with Ireland. It is believed that green would make you invisible to leprechauns, and the pinching was a way of reminder to be beware of the Irish fairy.
Toasts and Blessings
Some of the toasts used on St Patrick's Day include, "May the roof above us never fall in, and may we friends gathered below never fall out," and "May your pockets be heavy and your heart be light, may good luck pursue you each morning and night."