With just one day remaining to celebrate Thiruvonam, Keralites all around the world are preparing to (symbolically) welcome the mythical ruler King Mahabali for the much awaited harvest festival of Kerala.
Clad in traditional attire, Malayalees celebrate the festival beyond religious boundaries.
Sachin Tendulkar, Mohanlal, Mammootty and Other Celebs Wish Happy Onam
Check out some messages and greetings that can be shared with your dear ones below:
Wishing you a very colourful and fun-filled Onam this year.
Wishing all the Malayalees a prosperous, healthy, wealthy and happy Onam.
Onam 2015: All You Need to Know About Kerala's Harvest Festival [PHOTOS+VIDEOS]
It's time for us to celebrate the spirit of Onam festival. It's time to decorate the house with pookalams. It's time to sing Onam songs. It's time to engage in Onam games. Happy Onam to all Malayalees.
May the spirit of Onam festival fill your mind and give new hopes. Thiruvonashamsakal.
May the spirit of Onam be everywhere
In whatever things you do,
In things you think of,
And in whatever you desire in your life
Wish you a Happy Onam
Hope this Onam brings you wealth and never ending happiness.
Wish you a Very Happy Onam
May the God bless you and fill your heart with joy and happiness. May the colour and lights of Onam fill your home with happiness and joy. Have the most beautiful Onam this year.
O - Ormayude

N - Nanmayude

A - Aghoshangalde

M - Malayalikalude Ponnonam

Happy Onam
Poovili Poovili Ponnonamayi.. Wishing you a very happy and prosperous Onam.
To all my wonderful friends,
I'm hoping that this Onam festival be the start of your good and prosperous life.
Have fun with your family!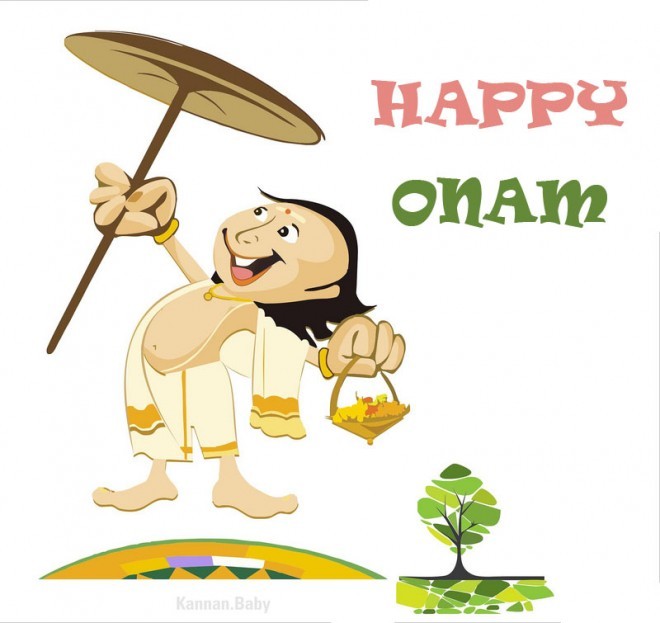 Shehathindeyum Aishwaryathindeyum Sambalsamrudhiyodeyum Orayiram "Ponnonashamsakal"