As 2013 draws to a close, there are much expectations from the New Year. There is a lot to look forward to in 2014, be it be in sports, music, technology or movies. The sports and music scenes hold much promises, as the New Year is lined up with great events in both fields. Tech and gaming will see major releases in 2014, while there is something to look forward to in politics as well.
Here is the list: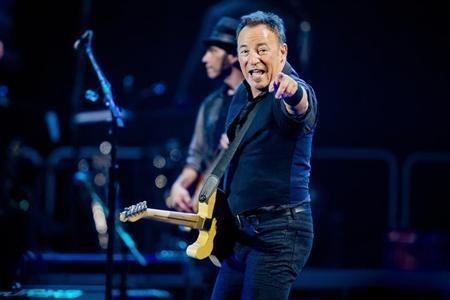 1. Music: It is going to be a great year in music. The Bruce Springsteen fans will see the January 2014 release of his album High Hopes. Also, one can hope for some great collaborative work when Pop princess Lady Gaga releases her album Cheek to Cheek along with Jazz Legend Tony Bennet sometime in January.
This year will see the return of the metal band Slipknot. Slayers, minus dead Jeff Hanneman and absent drummer Dave Lombardo, will also make a come back this year with new guitarist Gary Hold and drummer Paul Bostaph. There is certainly going to be a lot of Nikki Sixx in 2014. The Foo Fighters, who did not have any music release in 2013, are expected to make a comeback in 2014.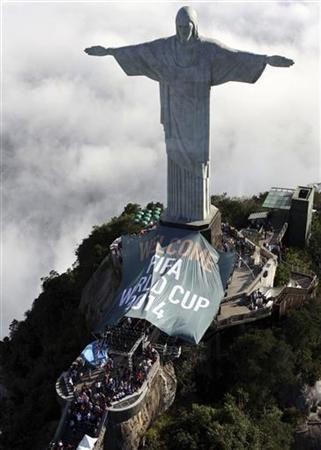 2. Sports: Despite the bomb blasts in Southern Russia in 2013, there is still much expectation from the Sochi Winter Olympics 2014 that will take place from 6 February to 23 in Sochi. Even with security fears running high, there is still much look to forward to as the world's best will be competing at the event.
The anticipation for World Cup Brazil 2014 is already running high, and millions worldwide are eagerly waiting for the gods of football to descend in Brazil. Players, such as Lionel Messi, Cristiano Ronaldo and Luis Suarez will be fighting for their teams' win in this massive event. The football fever that is set to start from 12 June will conclude on 13 July.
The Super Bowl XLIII really promises to be an exciting one as there is much at stake with the odds favoring the Panthers, the Broncos,the Saints and the 49ers. The 12 teams will fight a tough battle and the series is surely going to be a real nervecracker.
Racing fans be prepared to see some major changes in Formula One. There will be major Formula One regulation changes in the cars themselves. Turbocharged engines will return for the first time since 1988, while the V8 engines will be replaced by a 1.6 litre V6 with an 8-speed semi automatic gearbox.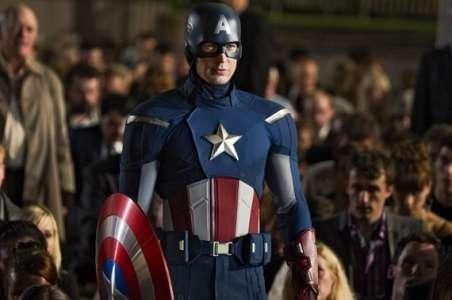 3. Movies: It is going to be an year of mega blockbusters. For the film lovers, 2014 is going to be even more exciting. The Hunger Games series will begin its conclusion with Mocking Jay Part 1 that will be released in November.
X-Men: Days of Future Past, The Amazing Spiderman 2, Captain America: The Winter Soldier and Godzilla are all big titles set to hit screens in this year.But the year gets even better with movies such as Edge of Tomorrow, Noah, The Monuments Men, RoboCop, 300: Rise of an Empire, Sin City: A Dame to Kill For and Fury.(click here for list of 2014 releases )
4. Tech and Gaming: The year 2014 promises to be big. Apple is likely to launch iPhone 6, while Samsung is expected to release the Galaxy S5.
Rockstar Games is finally set to release the much-anticipated GTA V for PC, there is also much anticipation on EA Sports' 2014 FIFA World Cup Brazil. There are also several amazing line ups from EA Sports' UFC and Watch Dogs to Infamous: Second Son, Super Smash Bros. and The Elder Scrolls Online that will be released in 2014.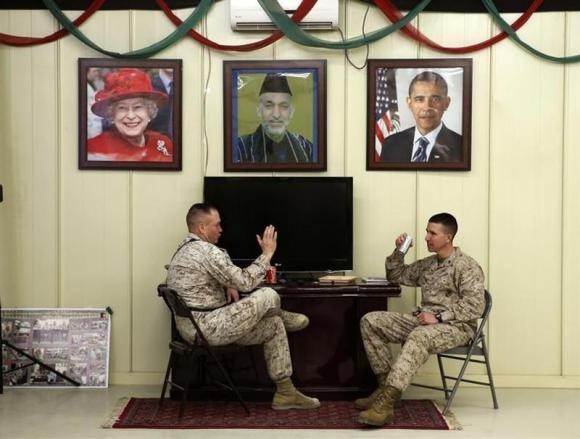 5. Politics: The year 2014 will see the withdrawal of the US Troops from Afghanistan, 13 years after they were stationed in the conflicted region.
2014 is also going to be the year the US makes major immigration reforms, especially as both Republicans and Democrats will be looking at securing the Latino vote bank. The anticipation for the 2016 Presidentials will keep the immigration reforms relevant this year.