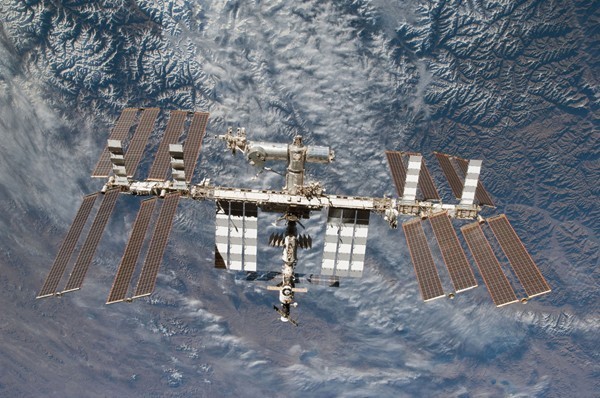 Astronauts aboard the International Space Station will ring in New Year 2014 by sending greetings from space.
The greetings from space will be screened at the Times Square New Year's Eve ball drop on Tuesday evening. The video features greeting from Expedition 36 flight engineer Karen Nyberg, who returned to Earth in November. It also has messages from NASA's Rick Mastracchio and Mike Hopkins, and also Koichi Wakata of the Japan Aerospace Exploration Agency, who are currently aboard the international space station.
Astronaut Mike Massimino will be attending the New Year's Eve Countdown event and introduce the video greeting.
"The New Year's countdown will be shown from 6 p.m. to 12:15 a.m. EST on the Toshiba Vision screen atop One Times Square, right below the New Year countdown ball. Eddie Temistokle, senior manager of corporate communications and corporate social responsibility for Toshiba America Inc., will welcome Massimino to the stage at 9:47 p.m.," according to a press release from NASA.
Dual LED screens are positioned below the Times Square Ball and revellers can see the special greetings from space. More than 1 million are expected to watch the New Year's Eve ball drop at the Times square.
Astronauts Mastracchio, Hopkins and Wakata are currently part of the six-member team aboard the station, a space laboratory which is orbiting 260 miles (around 418 km) above the Earth. Cosmonauts Oleg Kotov, Mikhail Tyurin and Sergey Ryazanski of the Russian Federal Space Agency are the other crew members of Expedition 38.
Last week, during Christmas Eve, two U.S. astronauts - Rick Mastracchio and Michael Hopkins - completed a 7½-hour spacewalk to revive a critical cooling loop at the space station, according to the Associated Press.