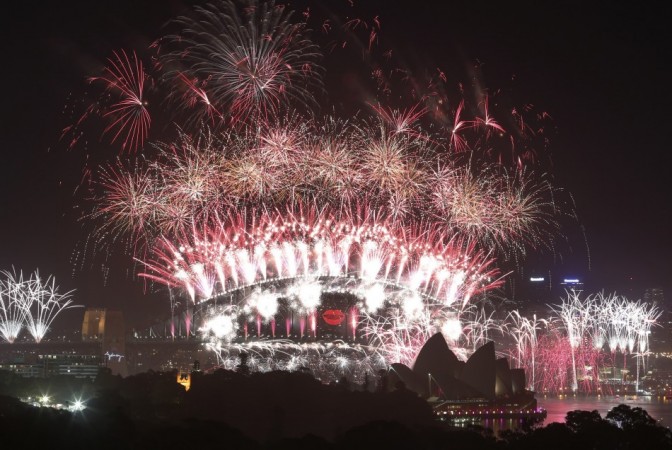 Stringent measures and police curbs are likely to hamper New Year's eve celebrations in metro cities of Delhi, Mumbai, Bangalore and Chennai in India.
Citing the horrific gangrape last year, the Delhi police has ordered restaurants and pubs to stop serving liquor from 12.30 am onwards. Moreover, there will be at least one policeman keeping a vigil in every pub that is open in the city after midnight.
Since, Connaught place and India gate are supposedly the hotspots for people during the New Year's Eve, the police is set to ensure maximum security in central Delhi after 11 pm. And to make matters worse for commuters Delhi Metro services will be discontinued by 7:30 pm. Delhi roads will be clustered by several checkposts at various places and only 'regulated traffic will be allowed in', said a CNN-IBN report.
The cosmopolitan city, Bangalore, is set to experience even more severe road rules just after 4 pm on Tuesday.
There will be no parking for all types of vehicles except police vehicles and vehicles of essential services from 4 pm till 3 am at .G.Road (from Anil Kumble junction upto Trinity Circle), Brigade Road (from Arts and Crafts junction upto Opera Junction), Church Street (from its junction with Brigade road upto its junction on St Marks Road), Rest House Road (from its junction on Brigade road upto its junction with Museum Road) and Museum Road (from its Junction on M.G.Road upto its Junction with Old Madras Bank Road).
As per the report by the tv news channel, there will be over 500 police personnel deployed at the famous MG Road and popular Brigade Road areas.
In Chennai, partying in clubs and pubs has been restricted to 1 am. Moreover, Police Commissioner S George has asked 5-star hotels to drop home drunk revellers, the report said.
After angry hotel and restaurant owners in Mumbai took matter to a local court and the verdict finally cancelled the 1.30 am curfew set by the police of the city that never sleeps. Mumbaikars can party and enjoy liquor till 5 am, however, only indoors. As per the new rules, no private beach parties will be allowed in the west coast city.