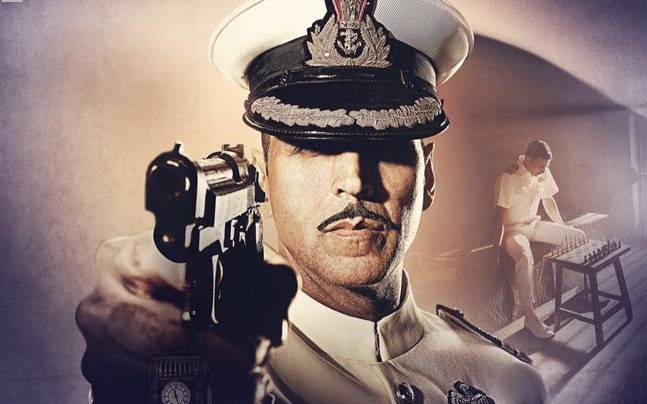 As India gears up to celebrate its 70th Independence Day on Aug. 15, we have a list of Bollywood movies you can enjoy with your friends and family over the long weekend.
"Rustom"
The just-released Akshay Kumar-starrer is loosely-based on the infamous Nanavati case of 1959, in which a naval commander was tried for spraying bullets into his wife's lover. Directed by Tinu Suresh Desai, the crime-thriller stars Ileana D'Cruz, Esha Gupta and Arjan Bajwa in key roles.
"Sultan"
Although this sports-drama film is more about wrestling champion Sultan Ali Khan's (Salman Khan) inner struggle, a better part of "Sultan" has its lead stars touring the world, representing India and winning medals for the nation. Anushka Sharma has delivered a solid performance as Aarfa, who too is a master of the sport.
"Mary Kom"
The biopic focuses mainly on Mary Kom's life's struggle, but has the right amount of patriotism, making it an Independence Day must-watch. Priyanka Chopra has been applauded by both critics and viewers for acing such a strong character.
"Airlift"
"Airlift" is a true story. In 1990, over 175,000 people were evacuated by the Indian government during the Persian Gulf War in Kuwait. Akshay Kumar plays Ranjit Katyal, a successful Indian businessman based out of Kuwait.
"Swades"
This is an inspiring story of NASA scientist Mohan Bhargava (Shah Rukh Khan) who gives up on his job to come back to India and be with his house help (Kishori Ballal), who is more like a mother figure to him, and ladylove Geeta (Gayatri Joshi).
"Chak De India"
Ex-hockey player Kabir Khan returns to the sport to coach a girls' hockey team for the world championship. The players do not get along at first, wanting to out-run each other and create records selfishly for oneself. However, with time, they learn to play for their country and finally bring home the cup.
"A Wednesday"
An unnamed man (Naseeruddin Shah) threatens the police department that he will set off 5 bombs all at the same time if 4 terrorists are released. It has the right amount of thrill and the script is laced with dark humour. Anupam Kher and Jimmy Shergill play cops in this Neeraj Pandey directorial.
"Rang De Basanti"
A group of friends – Daljit Singh (Aamir Khan), Karan R. Singhania (Siddharth Narayan), Aslam Khan (Kunal Kapoor ), Sukhi Ram (Sharman Joshi) and Sonia (Soha Ali Khan) – take the ultimate revenge of the death of their pilot friend Flight Lt. Ajay Rathod (R. Madhavan). Co-produced, written and directed by Rakeysh Omprakash Mehra, this drama film is one of best to be ever made.
"Lagaan"
Farmer Bhuvan (Aamir Khan) finds himself in a tough spot when he resists excessive taxation levied by the British Raj. To get out of the situation and save the village of Champaner from being oppressed further, he and his villagemates must win against the Britishers in a cricket match, a sport they have not played or even heard of before.
"Lakshya"
Directed by Farhan Akhtar, "Lakshya" is about aimless Delhi-boy Karan Shergill who has no idea what he wants to do with his life. However, he later goes on to become an Army man, but not before running out of his training camp several times and being punished for the same.