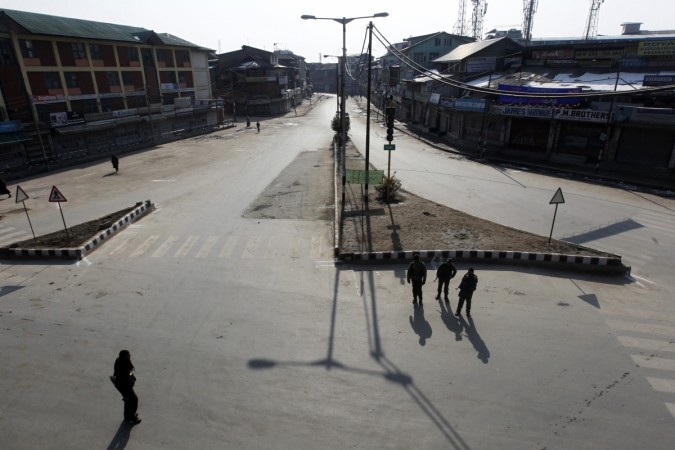 A day after Bharatiya Janatha Party (BJP) worker Ramith, 29, was hacked to death by assailants at Pinarayi town in Kannur, a dawn-to-dusk hartal has been called in Kerala by the BJP on Thursday, October 13.
As always, hartal is known as the "festival of Kerala" and the state has been "observing" it very often. While the common man clearly suffers, many others consider it as a day to spend time with family. The hartal on Thursday has become the reason for more celebration, as the people in the state have got a long holiday after getting Puja holidays since Saturday.
Actor Ahmed Sidhique, who was last seen in Mammootty's White, has raised a serious question on hartals through his Facebook page. He asked his followers if they have heard about a political leader's son getting killed in political violence or religious riots. "When did we hear about any #Political #Leaders son or daughter getting killed because of #PoliticialViolence or a #Religious #Riot? I certainly haven't heard so. Political Violence and violent deaths are for the common party worker, just like how every #Hartal by the #Left or the #Right is a tight slap on the common mans face. Anyways happy extra holidays#Kerala :) God Spede [sic]," the actor posted on his social media page.
Meanwhile, Ramith breathed his last at 10:30 am on Wednesday after suffering severe injuries on his neck, face and head. He was reportedly killed in retaliation to the killing of Communist Party of India (Marxist) Paduvilayi Local Committee member Mohanan two days ago.
On the hartal day, a few clashes have been reported from Kozhikode, Kollam and Thodupuzha. While a stationery shop near Peruvayal in Kozhikode was set on fire, private vehicles are said to have been damaged in Kunnamangalam and Thodupuzha. Local channels report that a Kerala State Road Transport Corporation bus was also stoned in Kollam.
Kerala witnesses total shutdown after BJP calls for strike over killing of party worker
Check out viral trolls and memes on Kerala hartal here:
Hartal special programme
Picture one: Me reaching hostel after Puja holidays
Picture two: When I came to know about the hartal through flash news
Picture one: Mammootty saying "All of you might be happy to celebrate hartal right?"
Picture two: "Do not forget that a man lost his life and his family is grieving because of that."
Harishree Ashokan as a native of Kannur waking up from sleep just to make sure he is still alive.
Picture one: The happiness of most of the students after knowing about the hartal.
Picture two: The expression of a few others who already left for hostel without knowing about the hartal.
A comprehensive analysis of each vehicle on a hartal day:
Jagathy as bus/lorry
Sreenivasan as car/auto
Nivin Pauly as Police vehicle
Fahadh Faasil as Ambulance
Mohanlal as bike/scooter
Dileep as cycle
Dileep representing people of other districts: "Why are you not shocked about the hartal news?"
Harishree Ashokan representing people in Kannur: "Am I mad to get shocked every day?"
Picture one: Nivin Pauly saying "This is our Kerala"
Picture two: When few people are mourning the loss of a man's life on one side
Picture three: On the other side, others are celebrating the hartal with family.
Mammookoya saying:
"Hartal tommorrow
Friday I am taking off from work
Saturday Sunday holiday
My hearty thanks to everybody who made 10-day long Puja holidays this year."