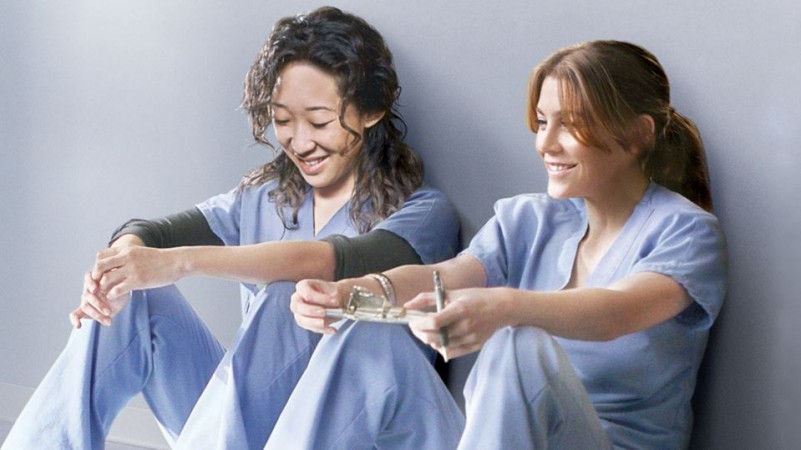 International Friendship Day, which falls on Sunday, is a day dedicated to honouring and thanking those friends who have stood by us during the most difficult times. It's often difficult to find true friendships, but once you get close to a person who brings out the best in you, then it's important to try your best to preserve that bond.
On this year's Friendship Day, we are taking a look at some of the best friendships on television.
Friends – Chandler and Joey
"Friends" revolves around the lives of Rachel, Ross, Monica, Phoebe, Chandler and Joey, and one of the highlights of the series is the Joey-Chandler interactions.
Grey's Anatomy – Meredith and Cristina
Meredith and Cristina, the characters essayed by Ellen Pompeo and Sandra Oh, are not just friends, they are each other's person. Although they fight and have had some difficult times, they have been each other's source of comfort through trying times.
Hawaii Five-0 – Danny and McGarrett
Danny and McGarrett cemented their relationship as true friends and blood brothers in the previous season of "Hawaii Five-0" when Danny did not hesitate to donate a part of his liver to save his partner's life.
Gossip Girl - Blair Waldorf and Serena Van Der Woodsen
Serena and Blair, the central characters of "Gossip Girl," have been friends since they were kids. This means, they have had their share of fights as well. But they have come through all those difficulties with flying colours, and Blair and Serena are two of the most stylish friends to come out of television.
Gilmore Girls - Rory and Lorelai
The mother-daughter duo share a bond that can be described as one shared by best friends. They are years apart, but they often share the same pair of jeans and confide in each other without any hesitation. Rory and Lorelai are the definition of #RelationshipGoals.
Here's an example of the things Rory and Lorelai talk:
Lorelai: I'm lying in bed and I'm sleeping and I'm wearing this fabulous nightgown, and like thirty alarm clocks go off, and so I get out of bed and I walk downstairs, and there, standing in the kitchen, is Luke!
Rory: Was he naked?
Lorelai: No! He was making breakfast.
Rory: Naked?
Lorelai: Okay, you've been in Washington way too long.