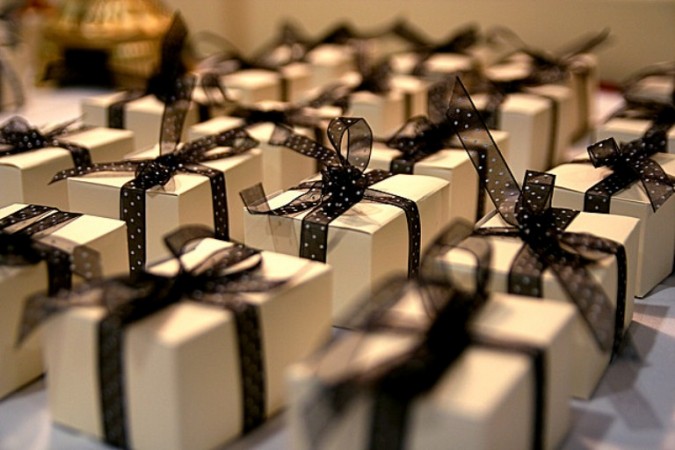 Happy Friendship Day!
It's that time of the year again when we celebrate one of the most important relationships in our lives. Celebrated on the first Sunday of August each year, Friendship Day falls on August 7 this year. To commemorate this day, people share wishes, friendship bands and gifts. The latter is the trickiest as it requires extra effort to choose the right gift for your childhood friend or your new-found buddy.
Friendship Day is most popular among youngsters, with a large majority in schools and colleges. The financial crunch is often a major setback for teens to buy expensive gifts for their friends. But it is not the price of the gift but the thought put into choosing the right gift that makes it valuable.
Depending on your friends' preferences and choices, we have listed a few ideas that will make for an ideal gift choice without making a huge hole in the pocket. The gift ideas below easily fall within a budget of Rs. 500.
Friendship Bands
It is a tradition to exchange friendship bands on this day. Friendship Day wrist bands come in a vast variety and one can fetch one easily for as low as Rs. 10. Those who have a large group of friends can pick up one band for each of the friend. Some bands also come with a friendship message printed on them, which gives a personal touch. You can never go wrong with this gift idea.
Earphones
There is at least one friend in a group who plays the DJ with highest and the best song selection. That one friend will love getting a pair of earphones as a gift from a friend on this Friendship Day. It is thoughtful and inexpensive. There are several options on sites such as Flipkart, Amazon, Snapdeal and also some electronic retail stores that sell earphones for under Rs. 500. You are always welcome to spend more if you'd like.
Jute bags
Jute bags are cool and add to the style. It is quite popular among college goers. Jute bags come in different designs and varieties. So choose the ideal one that your friend will love to use for this academic year. Jute bags are sold for less than Rs. 500 in most markets.
Coffee mugs
It is quite unique and something you will be remembered by every day. A coffee mug with a thoughtful message printed on it will make a great gift choice this friendship day. Friendship Day mugs are sold in several stores and gift shops, but now there are photo studios which print personal photos and messages on the mugs for as cheap as Rs. 500 or less.
Mobile cases
All college students have mobile phones. It is quite popular among the youngsters to adorn their phones with attractive and cool phone covers. There is a wide variety of printed and studded phone covers for every smartphone that has ever been released in the market. Phone covers start for as low as Rs. 100 and go up to Rs. 500 for a good looking case.
Chocolates
When nothing seems right, chocolates always help. Gifting chocolates is like the safest option and any friend will just love them. It is your choice and budget to choose from the infinite range of chocolates that can be picked up from any store or market.