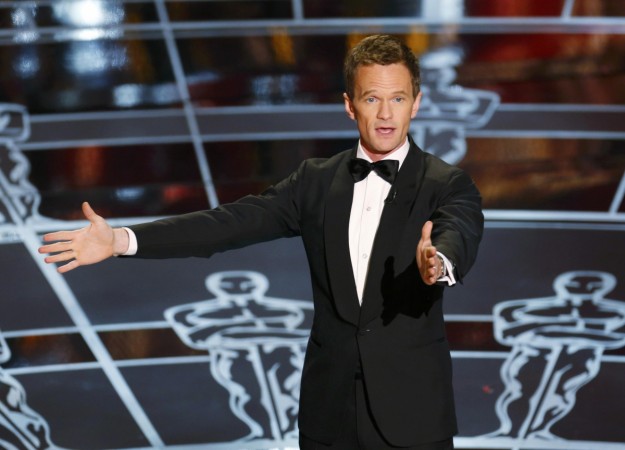 Father's Day, which falls on 21 June, is a day to acknowledge the different roles, such as emotional supporter, guardian, friend, role model, that our fathers play in our lives.
This Father's Day, we salute the roles gay fathers play in the lives of their children.
Here's a list of some of Hollywood's high-profile gay dad's.
Neil Patrick Harris:
Actors Neil Patrick Harris and David Burtka welcomed their twins, Harper and Gideon, in 2010. Last August, the "How I Met Your Mother" opened up about his kids, and said that having them was one of the greatest moments of his life.
"Having kids was one of those great moments for me," he told Glamour. "Watching David become another level of person, mastering this other domain, made me look at him with a whole other set of appreciative eyes. That sort of made me re-fall in love with him."
Lee Daniels:
Lee Daniels' children were born to the director's brother and his girlfriend. The twins Clara and Liam were just three days old when Daniels and then partner casting director Billy Hopkin took them in.
"I didn't want to have kids," said Daniels during an interview with W Magazine. "I was just beginning to make money and have fun with my life, and I didn't want to grow up, but then the universe said 'Time!' I was forced to get my shit together because I wanted them to look up to me."
Ricky Martin:
Singer Ricky Martin's twin sons Matteo and Valentino were born in 2008, and the singer recently revealed that the children love to travel with him. He also revealed in a recent interview that the children love to play with different instruments.
"They have been exposed to music since they were born and they get on stage and play with the drums, percussion and guitars. It's amazing to watch them just feeling it out," he said, according to Daily Mail.
Elton John:
Elton John has two sons with his partner David Furnish. Both his children Zachary Jackson Levon Furnish-John and Elijah Joseph Daniel Furnish-John was born using the same surrogate mother.
Perez Hilton
Celebrity blogger Perez Hilton is father to two little children. He announced the birth of his second baby through an adorable blog post, writing: "It is with great pride and relief that I can finally announce: I am a dad again!
"The road to this birth has been a difficult journey, quite different from the first time, and my son and I are overjoyed at this happy and healthy addition to our family."