"And they found the stone rolled away from the tomb, but when they went in they did not find the body of the Lord Jesus" — Luke 24:2-3.
Jesus Christ was resurrected on the third day after his crucifixion, Christians celebrate Easter to commemorate the event. This year, it falls on April 16.
How is Easter celebrated?
The celebrations open with the Easter Vigil mass that begins on Holy Saturday evening. Thousands of people attend the Papal Mass in St. Peter's Square in the Vatican City, Italy. Easter customs vary in different parts of the world.
Also check significance of Maundy Thursday
Easter also marks the end of a 40-day-long period of fasting or lent observed by the devotees.
According to the traditions followed by the Catholics in Kerala, the Holy Mass will be held at 3 am and later in the morning. It will be followed by people wishing each other. The faithful will break the 40-day fast with breakfast, followed by a grand feast– heavy on the non-vegetarian side– for lunch, with all the family members.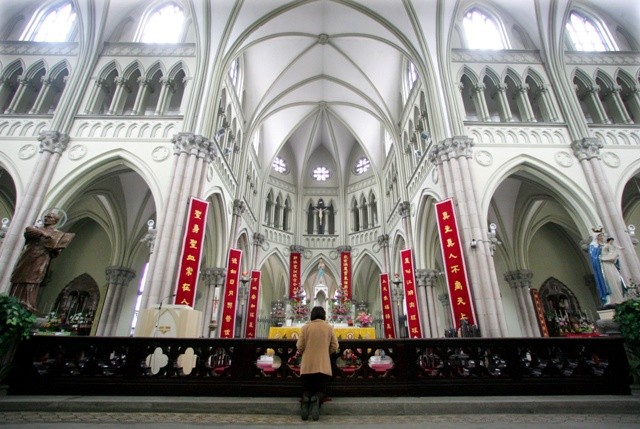 Check out quotes, wishes, messages and greetings to be shared on Easter 2017:
Earth's saddest day and gladdest day were just three days apart! — Susan Coolidge
Easter is the demonstration of God that life is essentially spiritual and timeless. — Charles Crowe
Easter is meant to be a symbol of hope, renewal, and new life. — Janine di Giovanni.
Easter is reflecting upon suffering for one thing, but it also reflects upon Jesus and his non compliance in the face of great authority where he holds to his truth - so there's two stories there. — Michael Leunig, cartoonist.
The great gift of Easter is hope - Christian hope which makes us have that confidence in God, in his ultimate triumph, and in his goodness and love, which nothing can shake. — Basil Hume.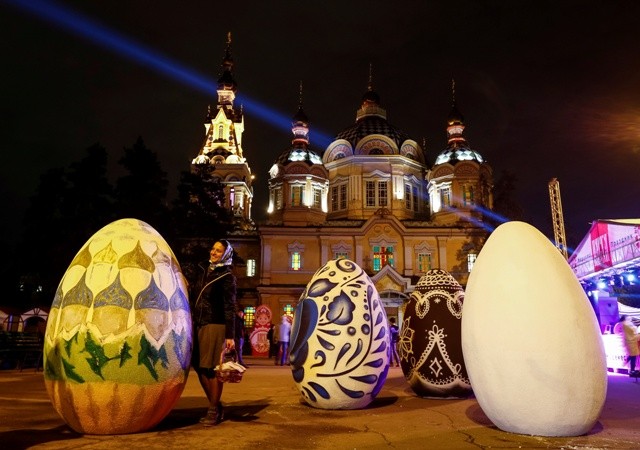 May the angels protect you, May the sadness forget you, may goodness surround you, and my Lord Jesus Christ always bless you. Happy Easter!
May you have a blessed Easter to be celebrated with your friends and family to celebrate the resurrection of Jesus Christ. Happy Easter 2017.
He has risen, and may you celebrate the special day with happiness and memorable moments. Have a blessed Easter with your family.
Sending you all the joyful wishes and hugs of this Easter day. May the heavenly God bless you abundantly by making your dreams come true. Happy Easter to you and your family.
Easter gives hope for tomorrow, as after the winter comes spring. Our hearts can be filled with gladness as hearts rejoice and sing. Wish you a happy and peaceful easter greetings.
The Easter feeling does not end,
it signals a new beginning of nature spring,
and brand new life of friendship,
Happy Easter 2017
He died for us, for our sins. But he rose again on the third day. Happy Easter 2017.
Christ died for our sins according to the Scriptures, that he was buried, that he was raised on the third day. — 1 Corinthians 15:3-5
We know that Christ, being raised from the dead, will never die again; death no longer has dominion over him. — Romans 6:9
If Christ has not been raised, your faith is futile and you are still in your sins. — 1 Corinthians 15:17
I am the resurrection and the life. Whoever believes in me, though he die, yet shall he live, and everyone who lives and believes in me shall never die. Do you believe this? — John 11:25-26
If the Spirit of him who raised Jesus from the dead dwells in you, he who raised Christ Jesus from the dead will also give life to your mortal bodies through his Spirit who dwells in you. — Romans 8:11
According to his great mercy, he has caused us to be born again to a living hope through the resurrection of Jesus Christ from the dead. — 1 Peter 1:3
God raised the Lord and will also raise us up by his power. — 1 Corinthians 6:14