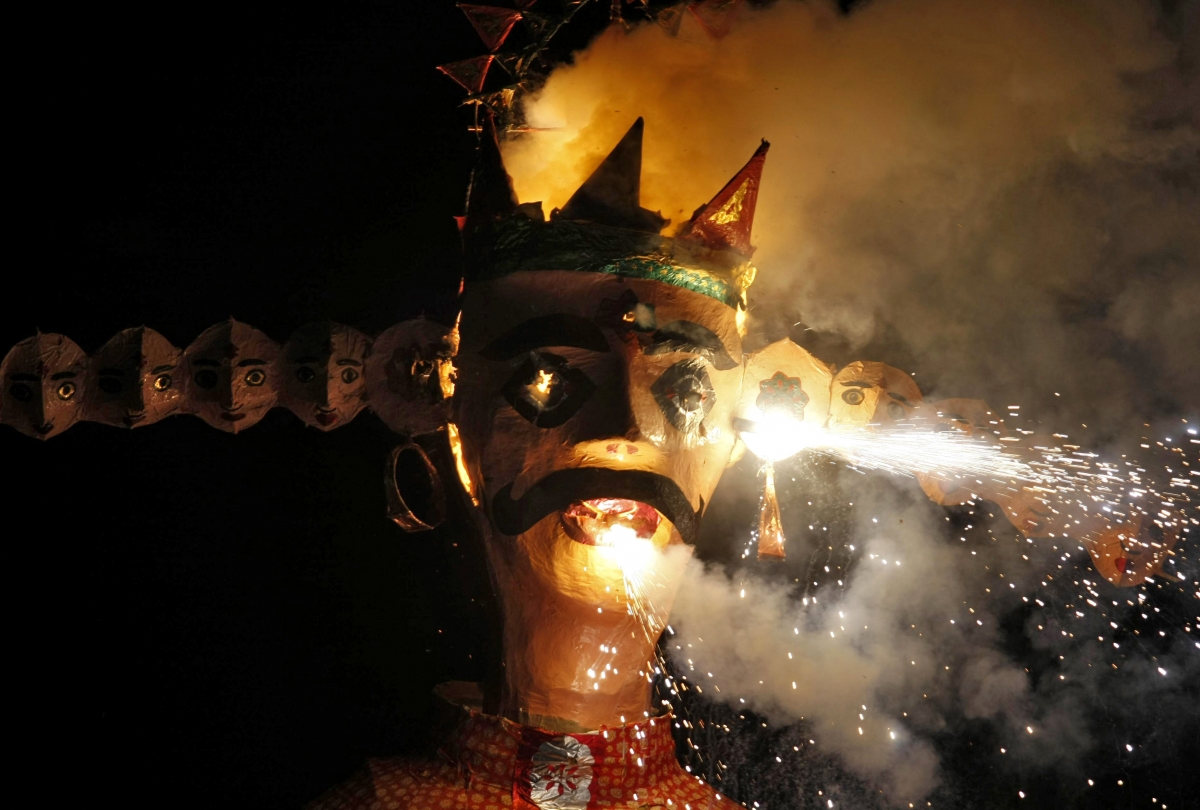 The famous Hindu festival Dussehra, also known as Vijayadashmi, is celebrated on the 10th day of Shukla Paksha (the bright half) in the month of Ashvin (as per Hindu calender) and falls on 22 October this year.
Dussehra is derived from the Sanskrit word Dasha-hara, which means removal of 10 bad qualities and it refers to Lord Rama's victory over Ravana, the ten-headed demon king after rescuing Goddess Sita. The festival is celebrated to mark the victory of good over evil.
As part of the celebrations, huge effigies of Ravana will be burnt on bonfires and devotees will be engaged in celebrating the festival with music and dance.
Dussehra 2015: Why and how is it celebrated?
The day is also celebrated to mark the victory of Goddess Durga over demon Mahishasur.
Check out some messages to be shared on Dussehra 2015 below:
A time for celebration,
A time for victory of good over bad,
A time when world see the example of power of good.
Let us continue the same True spirit.
Blessing of Dussehra!
An auspicious day to start with a good work.
It was today that good won victory over bad.
May this day clear all hurdles of your life and start a new era of well being.
Happy Dussehra
May God bless you with all success on the auspicious occasion of Dussehra and you may be capable of defeating all evils of your life. Happy Dussehra.
May all the tensions in your life burn along with the effigy of Ravan. May you be successful and happy ever! Happy Dussehra!
Celebrate the Victory of the force of good over evil.
Lets celebrate an auspicious day
To begin new things in life.

Happy Dussehra.