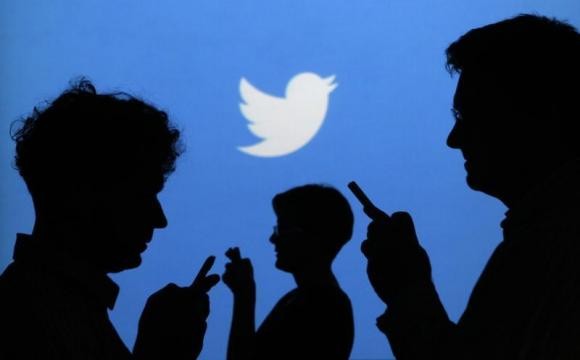 Nine years ago, Twitter founder Jack Dorsey sent out the first tweet on 21 March 2006 at 9:50pm Pacific Standard Time (PST) and the rest as we know is history.
"Just setting up my twttr," Dorsey wrote in the historical tweet.
Twitter was created in March 2006 by Jack Dorsey, Evan Williams, Biz Stone and Noah Glass and was formally launched in July 2006.
The social networking site gained worldwide popularity, and as of December 2014, Twitter has more than 500 million users worldwide, out of which more than 284 million are active users.
The social media giant celebrates its ninth anniversary this weekend and here we bring you nine Twitter milestones:
9. First Vine from Space: In July 2014, American astronaut, engineer and naval aviator Reid Wiseman posted the first vine from space.
9/9: We're amazed at how far we've traveled together. #ThankYou for an incredible nine years. https://t.co/tfVZIO34ZR

— Twitter (@twitter) March 20, 2015
8. US Navy Seal Kill Osama Bin Laden: Sohaib Athar, who later told CBS News in 2011 that he happened to be "taking a break from the rat-race by hiding in the mountains with his laptops," in Abbottabad, Pakistan, when he live-tweeted the raid on Osama bin Laden's compound.
Helicopter hovering above Abbottabad at 1AM (is a rare event).

— Sohaib Athar (@ReallyVirtual) May 1, 2011
7. Miracle on the Hudson: The day US Airways Flight 1549 landed on the Hudson River near New York City, Twitter user Janis Krums was among the first on the scene. The picture Krums tweeted has become an iconic image.
http://twitpic.com/135xa - There's a plane in the Hudson. I'm on the ferry going to pick up the people. Crazy.

— Jānis Krūms (@jkrums) January 15, 2009
The Plane in the Hudson river
5/9: As people shared what was happening in the moment, the world watched breaking news unfold in real time. pic.twitter.com/mgJiBLssiL — Twitter (@twitter) March 20, 2015
6. NASA's Phoenix Mars Lander confirmed on Twitter: There is ice on Mars
Are you ready to celebrate? Well, get ready: We have ICE!!!!! Yes, ICE, *WATER ICE* on Mars! w00t!!! Best day ever!!

— MarsPhoenix (@MarsPhoenix) June 20, 2008
5. The day hashtag was born and was thought to be 'nerdy'
@chrismessina Pshh! The # is too techy to ever become widespread in usage. You nerd!

— Hashim Warren (@Hashim) July 13, 2012
4. President Barack Obama nudged away popstar Justin Bieber with his "Four more years" tweet, which became the number one retweet on Twitter within minutes.
Four more years. pic.twitter.com/bAJE6Vom

— Barack Obama (@BarackObama) November 7, 2012
3. Obama Announces End of Iraq War on Twitter:
Thinking we're only one signature away from ending the war in Iraq. Learn more at http://www.barackobama.com

— Barack Obama (@BarackObama) April 29, 2007
2. #JeSuisCharlie: Thousands of people joined together on Twitter to express solidarity with satirical newspaper Charlie Hebdo by using the hashtag #JeSuisCharlie after the Paris terror attacks.
pic.twitter.com/5hr2brBJQt — joachim (@joachimroncin) January 7, 2015
1. The Journey that Began Nine Years Ago:
1/9: Nine years ago, it all started with a Tweet. https://t.co/4WkQb6ZuGP pic.twitter.com/49pLA4A1Jj

— Twitter (@twitter) March 20, 2015