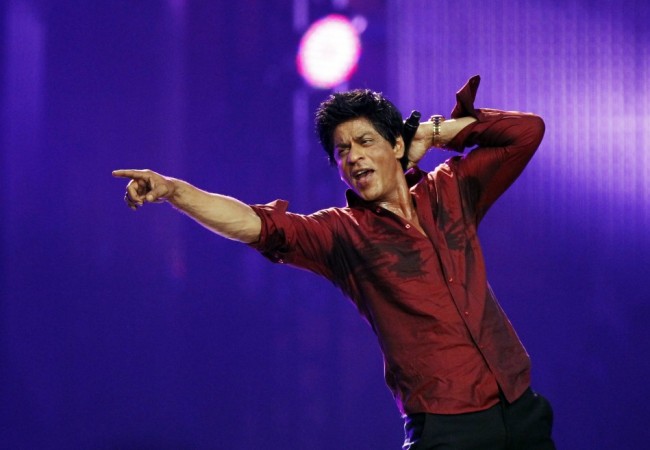 Superstar Shah Rukh Khan turns 51 on November 2, Wednesday. For over 25 years he has been the actor everyone loves and adores, but there's also a side to him not many know of. He had done a fair bit of theatre when offers to star in TV shows and films started to pour in.
Between 1988 and 1989, Khan worked in some of the highly-recommended TV shows of the time such as Fauji, Dil Dariya, Doosra Keval and Circus. A few years later, he had signed as many as five films in a single day and started working on them simultaneously. He was to make his debut with Dil Aashna Hai, but Deewana was released earlier.
Khan may have started out with mellow love stories, but soon went on to become one of the most-loved anti-heroes of Bollywood. Baazigar, Darr and Anjaam helped him secure a strong position in the industry and earned him the tag of the rising superstar.
However, his real plunge into stardom was with Aditya Chopra's Dilwale Dulhania Le Jayenge, in which he played the rich, spoilt British-born Raj Malhotra, who travels all the way to Punjab to whisk away the love of his life, Simran (Kajol). Twenty-one years on, the film is still running at Mumbai's Maratha Mandir. Ever since then, Khan's filmography has registered more hits than there are stars in the sky.
Listed below are some of the lesser known facts from Khan's life.

Khan was named Abdul Rehman by his grandmother.

His father, Mir Taj Mohammed, was the youngest freedom fighter and a lawyer. But he chose to manage a canteen at the National School of Drama, New Delhi.

Khan had no dreams of becoming an actor. He wanted to become an army officer and so, had enrolled into an army school but later dropped the idea.

Khan's first play was at the Lady Shri Ram College, Delhi University. He took it up after he was injured and not allowed to engage in sports. He was a part of his school's (St. Columba's, New Delhi) hockey and cricket team and had won the Sword of Honour, which is the highest accolade a graduating senior can achieve.

His wife Gauri was the first girl he had ever spoken to and asked for a dance. Khan calls it love at first sight because no woman had ever spoken to him for over 30 seconds. They would meet up secretly and if Khan had to talk to her, he would call on the phone, put on a female's voice and ask for Gauri.

Khan was so in love with Gauri that he didn't realise when his love for her transformed into obsession. Tired of Khan's controlling nature, Gauri left Delhi without informing him. Khan didn't give up and followed her to Mumbai, looked for her everywhere and finally traced her to a beach.

He had asked Gauri to get married to him after dropping her off at Panchsheel (New Delhi). But never waited for her answer.

Usually, a bride and groom aren't allowed to meet on the day of the wedding but Khan had to see Gauri because her car had broken down and she had to be dropped off at the wedding venue from the parlour.

On to some of his preferences:

Khan is a little weird about moving around without shoes, he doesn't like his feet to be shown. Even though he is seen walking red-carpets events in tailored suits, he loves wearing loose-fitted denims and t-shirts when not working. He loves black and doesn't like growing his beard because it itches. He doesn't like tattoos and body piercing. His favourite food is toasted bread and keema; he also craves chhole bhature at times. He has a few things that are always by his side, his chrome-finish coffee mug and a book. Karan Johar once said because Khan reads a book a day, he is his free art of living course.