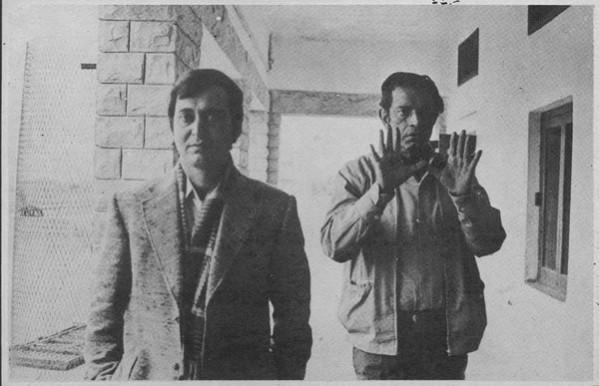 If ever the word "polymath" was to be applied to an Indian, there would be little doubt in the minds of many that the title would go to Satyajit Ray. He may be best known as a filmmaker — he won an Oscar for lifetime achievement — but he was also a music composer and a noted author, not to mention the hundred other things he did in his films.
Born 96 years ago on this day to a family that was entrenched in some or the other form of fine arts, Satyajit Ray grew up to become the face of Indian cinema on the international circuit long before Bollywood would become a steady entertainer and win fans across the seven continents.
On his birthday, IBTimes India remembers 10 things that defined Satyajit Ray as a man and a filmmaker:
1. There were early indications that young Satyajit, coming from a line of famous authors like grandfather Upendrakishore Ray Chowdhury and father Sukumar Ray, would be destined for greatness. That Rabindranath Tagore himself suggested the name "Satyajit" for the boy only spurred those chances higher.
2. Ray could have never made it as a filmmaker had it not been for the West Bengal government and other sources who provided money for him to complete his first film Pather Panchali. That is why, in a rare case, the film lists the state government as a producer. Interestingly, the money the government gave the film was listed as having gone for "road improvement," a nod to the title of the film, which translates to "song of the road."
3. Apur Sansar, the third film in the trilogy that began with Pather Panchali, saw Ray teaming up for the first time with actor Soumitra Chattopadhyay. It was the actor's debut film. Ray would change various aspects of the actor's life through his films. Most famously, he made Chattopadhyay practise the pre-Tagore caligraphic style of writing so much for a scene in Charulata that it changed the actor's handwriting forever!
4. Though Ray rarely showed political leanings, themes related to politics have often found their way into his films. For example, Hirak Rajar Deshe — the second film in the GuGaBaBa trilogy — is a thinly-veiled allegory of the rise of Naxalism and Left-wing ideologies in West Bengal and India.
5. Ray had a vivid imagination. So vivid, in fact, that he maintained a rough book of his own drawings — called a Kheror Khata — that used to work as templates for his films. And his drawings of people would often reflect how his actors should look. They would also reflect which actors he wanted to play certain roles. One such example is how Lalmohan Ganguly — a staple in the later stories of Feluda, the detective — was always drawn like Santosh Dutta, who Ray had in mind for the role from Day One.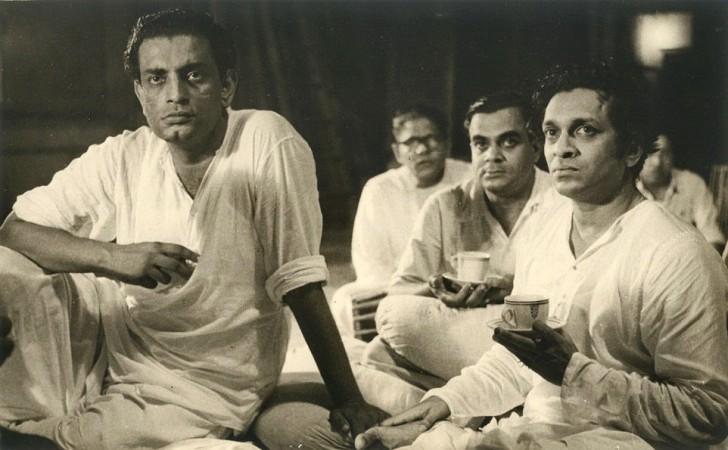 6. Ray may be best remembered as a director, scriptwriter and author, but he was also well into music. Now, Pather Panchali may have had music by the legend that was Pandit Ravi Shankar, but Ray's own music — with its Western Classical leanings — is what is most remembered in some of his own films. Even otherwise, he is credited solely for music in the Merchant Ivory film Shakespeare Wallah, and music from his films has been reused in the Coen brothers' Darjeeling Express.
7. One hotly-debated topic about Ray is the film on aliens that he was to make in Hollywood in the 1960s or 70s, one that never materialised. Ray even drew concept art for the film, which can still be found online. However, creative differences and alleged Hollywood greed put Ray off the idea. When ET – The Extra Terrestrial came out in 1982, many pointed out the similarities between the Steven Spielberg film and Ray's own script for the film that could have been.
8. Ray won several awards at the prestigious Cannes film festival for his flicks, but never an Oscar like that. He was finally awarded an Honorary Oscar in 1992 for lifetime achievement, which he accepted from his deathbed in Kolkata — then Calcutta.
9. One of the most loved characters Ray created was the detective Prodosh C Mitter, popularly known as Feluda. The charm of the books and subsequently the Bengali films — directed initially by Ray and later by his son Sandeep Ray — still captivate fans. More recently, there is talk of a Feluda film being made in Hindi. Talk of universal appeal!
10. When 100 years of Indian cinema was being celebrated in 2013, the film that commemorated the occasion also had Ray's touch to it. Bombay Talkies was more of an anthology of four short films directed by Anurag Kashyap, Dibakar Banerjee, Zoya Akhtar and Karan Johar, celebrating the power and appeal of cinema. Banerjee's film, called star, was based broadly on Ray's short story Potol Babu Film Star.