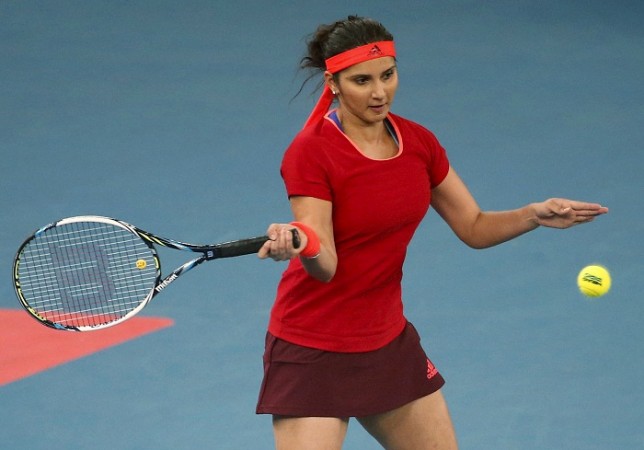 Sania Mirza might have started her career as a singles player, but she did not achieve much success in grand slams. The India star was, later, superb in the doubles -- women's and mixed -- arena, and it was in this format that the Hyderabadi girl won a number of titles including some grand slams.
The tennis star, who has been in the international circuit for some time, has turned 30, and Sania, still, has some glorious years in front of her. Sania has been carrying the India flag all alone in the women's competition with good success.
Besides the Olympic medal, Sania has primarily won everything that is there to be won in the doubles competition. She has infact dominated the women's doubles competition and is currently ranked the number one player in the world.
Be it the mixed or the women's doubles competition, Sania has been brilliant on the court, irrespective of her partner. Her game has not changed over the years, which shows her self confidence.
During her days in the singles competition, where she would love to smack the ball with amazing power, she does the same in the doubles competition. However, over the years, she has improved her service game, which was a problem in the early part of her career. Not only has Sania's service game improved, her net play has become brilliant, and has used her deft touches and sometimes powerful volley to secure important points.
Presently she is one of the sporting icons of the country, and her performances in the country may also have inspired women in India to take up a racquet, and play the sport. This in itself is a victory for Sania in a country where other sports are gradually gabbing eye balls.
A very happy bday to One of the Greatest Champions @MirzaSania ? May u achieve everything u wish for and may u continue to make us proud. ?

— Burhan Sidhpurwala (@burhan_sidhpur) November 15, 2016
Happy birthday to the one who set an example for many girls in India @MirzaSania! An inspiration! We are proud of you! Keep going Sania!

— Abhishek Agarwal (@abhiisayzz) November 15, 2016