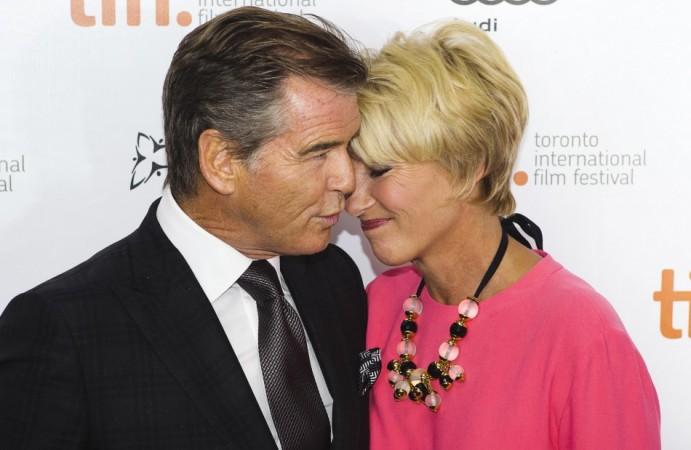 Pierce Brendan Brosnan (born May 16, 1953) is an actor and film producer of Irish origin who is best known for portraying the role of secret agent James Bond in the Eon Productions film series.
Brosnan appeared as the British spy in four Bond movies from 1995 to 2002 — namely "GoldenEye," "Tomorrow Never Dies," "The World is Not Enough," and "Die Another Day."
Besides Bond films, Brosnan has appeared in other prominent movies like "The Thomas Crown Affair" (1999), "The Matador," (2005), for which he was nominated for a Golden Globe, and the musical/romantic comedy "Mamma Mia!" (2008), for which won a National Movie Award.
As the iconic actor celebrates his 63rd birthday, here are some of the most popular quotes by him:
"You can get totally messed up trying to please everyone with what you do, but ultimately, you have to please yourself."
"People should be allowed to marry, and gay marriage should be out there. If a man or a woman has a good partner and they love each other with their heart and soul, let them marry. I am very much for gay marriage."
"Oh, humiliation is poisonous. It's one of the deepest pains of being human."
"I think you make the best with what you've got, you know? Sometimes you have very little. And you just always try to rise to higher ground, because you're going to suffer one way or the other, so you just hope that you have strength and perseverance and good friends and faith, some kind of faith, to endure and move on to greener pastures."
"Love means that everything is right with the world. Love and only love. Love means that you are content within your own heart and in the presence of the person that you love, who fills your day and makes you stronger and wiser, and gives you the confidence to go out into the world. Love is just the most beautiful, joyous feeling."
Source: Brainy Quotes