Brad Pitt is celebrating his 57th birthday today, Dec. 18, 2020. Just like all the years, he would be spending his birthday with his six children he shares with his former wife, Angelina Jolie. As one of Hollywood's biggest star turns a year older today, let's take a look at his splendid performances over the years.
Fight Club:
If we are talking about Brad Pitt, then to mention his portrayal of Tyler Durden in David Fincher's cult classing Fight Cub is mandatory. Fight Club movie was based on the 1996 novel of the same name by Chuck Palahniuk and shows the disturbing life of an unnamed narrator, who is discontented with his white-collar job. He forms a "fight club" with a soap salesman Tyler, and becomes embroiled in a sadistic relationship with him and a destitute woman, Marla Singer (Bonham Carter).
While talking about Fight Club, Brad Pitt once said that the movie is a metaphor for the need to push through the walls we put around ourselves and just go for it so that for the very first time, we can truly understand the pain.
Moneyball:
Moneyball is a biographical sports drama movie directed by Bennett Miller. The film portrayed Brad Pitt as the general manager of the Oakland Athletics baseball team's 2002 season, Billy Beane. The movie showed the struggle Beane, and his assistant GM Peter Brand (Jonah Hill), faced with the franchise's limited budget for players as they build a team of undervalued talent.

The movie was first premiered at the 2011 Toronto International Film Festival, and Pitt received an Academy Awards nomination for the Best Actor. Back then, many pointed out that Pitt's performance in the movie was relaxed yet edgy and sometimes unsettling. Many critics even stated that they couldn't see anyone but Pitt in the role.
The Curious Case of Benjamin Buttons:
David Fincher and Brad Pitt reunited for a 2008 fantasy romantic drama movie, The Curious Case of Benjamin Buttons. The film stars Brad Pitt as a man who ages in reverse and Cate Blanchett as the love interest throughout his life.
The Curious Case of Benjamin Buttons was released on December 25, 2008, and received 13 Academy Award nominations, including Pitt for the Best Actor.
Inglourious Basterds:
Brad Pitt and Christoph Walts teamed up to star in Quentin Tarantino's 2009 war film, Inglourious Basterds -- where we saw an alternate history story of two plots to assassinate Nazi Germany's leadership.
Upon its release, Inglourious Basterds grossed over $321 million in theaters, making it Tarantino's highest-grossing film to that point. Several movie critics' praised Brad's performance as Lieutenant Aldo "The Apache" Raine -- a battle-hardened commanding officer of the Basterds.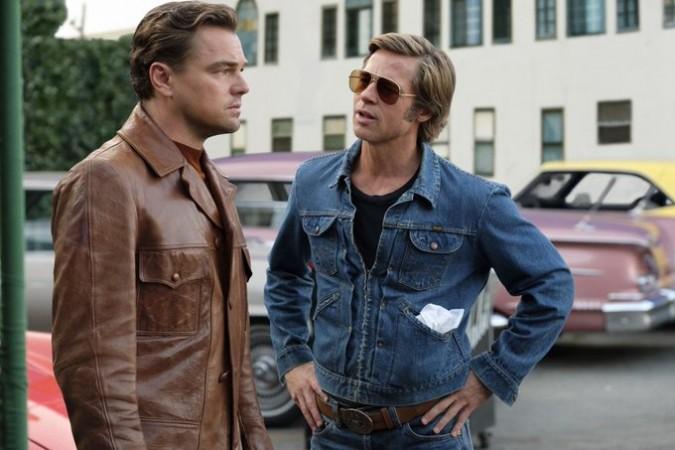 Once Upon a Time in Hollywood:
Brad Pitt reunited with Quentin Tarantino to make Once Upon a Time in Hollywood. The movie featured an ensemble cast led by Pitt, Leonardo DiCaprio, and Margot Robbie. The movie is set in 1969 Los Angeles and portrayed several known Hollywood stars' lives, with the looming threat of the Tate-LaBianca Murders by the Manson Family.
Once Upon a Time in Hollywood received ten nominations at the 92nd Academy Awards. Brad Pitt won the Best Supporting Actor and he was also awarded the Best Supporting Actor award at the 77th Golden Globe Awards.