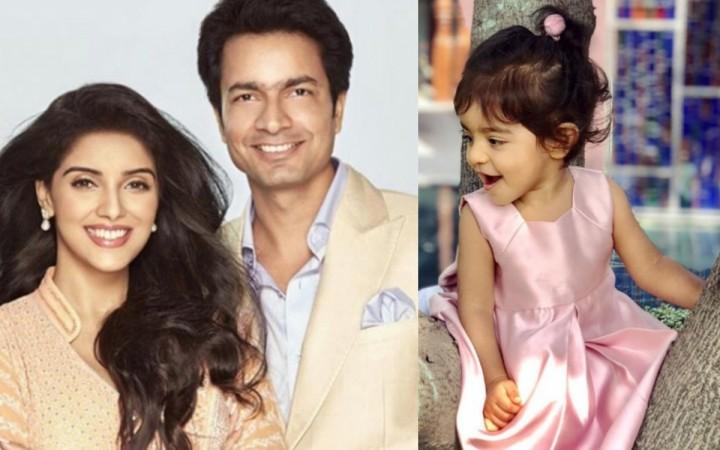 Actress Asin Thottumkal was born on October 26, 1985, and celebrates her 33rd birthday today. Just a couple of days ago, she celebrated her daughter Arin's first birthday with husband Rahul Sharma. The actress who works in Bollywood and south Indian cinema is married to Rahul Sharma, the founder of electronics major Micromax.
Asin also shared some of the first pictures of her daughter, also revealing her name as Arin. "Happy 1st birthday ARIN ! #arinturnsone," said Asin on Instagram with pictures of Arin's first birthday celebration.
Take a look at the pictures here.
Rahul Sharma also shared pictures of his daughter on Twitter, saying, "A year ago we welcomed a Gorgeous, bright eyed, little angel into this world. She just turned ONE!!! Where does time fly? Happy Birthday ARIN, my daughter! Why do u have to grow up so fast? Happy 1st Birthday! #Arinturnsone #ArinsFirstBirthday".
Asin and Rahul Sharma got married in January 2016. The two met through common friend Akshay Kumar, Bollywood actor-producer, who also played matchmaker for the two. Asin and Akshay Kumar have starred in Khiladi 786 and Housefull 2 together.
Asin and Rahul Sharma's daughter was born on October 24, 2017. Rahul Sharma had announced his daughter's birth on Twitter, saying, "Ecstatic to announce that Asin & I have been blessed with an Angelic Baby Girl earlier today. Thank you for all your love & wishes." . Asin had posted a similar message on Instagram.
Akshay Kumar has also shared a picture with the baby of Asin and Rahul Sharma when she was born. Of course, one couldn't see the face of the baby then, as he was standing far from the camera. "One joy which is completely unmatched...congratulations to my dearest friends Asin and @rahulsharma on the arrival of their little angel," Akshay had said on Twitter.
On her second wedding anniversary, Asin had posted an image of Arin's little foot with a ring in her toe, saying, "#ARWedding @2yearsvIt's the three of us now. Stepping into the third year. Couldn't have asked for more!"
We are delighted to see the pictures of Arin, and also wish Asin a very happy birthday!