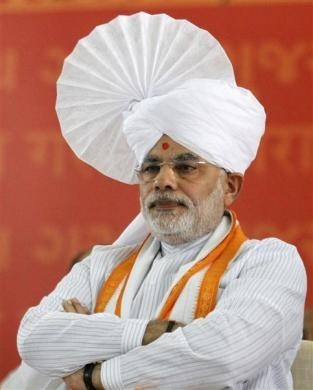 Gujarat chief minister Narendra Modi, who was accused for his alleged involvement in the 2002 post-Godhra riots conspiracy, said he should be hanged if found guilty for instigating the violence.
Gujarat riots are a very-touchy subject as far as Modi was concerned, and has over the years averted questions concerning his involvement in one of the worst riots of the country. Previous reports said that Modi had even walked out of an interview after being asked about the anti-Muslim riots that occurred under his rule.
This time around Modi has freed himself from his emotions and decided to take on several uncomfortable questions pertaining to the Gujarat riots, and the condition of Muslims in the state, as asked by Samajwadi Party leader Shahid Siddiqui.
"Hang me If I'm found guilty," Siddiqui, who's also the editor of Urdu weekly Nai Duniya, quoted Modi as saying.
According to media reports, Modi said he won't apologize to the country and that his plausible execution would set an example for others.
A decade after the Godhra riots, Modi is still black marked in his political profile, which blots out his other initiatives and achievements as the chief minister of Gujarat.
The subsequent communal massacre, which took place in 2002, occurred after 58 pilgrims who were coming from Ayodhya in the Sabarmati Express train at Godhra railway station were burnt to death. The incident was considered as a pre-conceived conspiracy and led to a string of clashes between Hindus and Muslims.
After the news of the Godhra train carnage broke out, thousands of people were killed and several religious premises and other public properties were damaged by the unruly mobs. The nature of this violence still remains politically controversial.