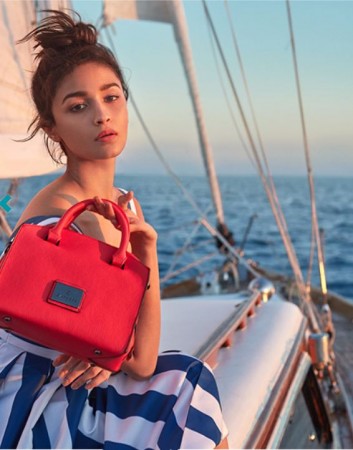 Handbags - one thing women never compromise on while building her style.
Your handbags are not just a fashion accessory, but they depict your personal statement and self-expression. The right handbag flatters your body and style.
Though there are unlimited options available in the market, buying a women's handbag may not be the easiest thing to do. However, we pick the best women's handbags from a vast collection of tote bags, satchels, everyday handbags and more.
1. Caprese
Caprese has been evolved as the master brand in the handbags industry. Known for its style, the brand offers a unique handbag experience with a wide range of collection. Brought to the Indian market by VIP Industries in 2012, Caprese manufactures affordable handbags for women.
Caprese Women's Tote Bag (Navy)
M.R.P.: 1,999.00 | Sale: 1,485.00
2. Baggit
The brand does not need any introduction. Established in 1990 by Nina Lekhi, Baggit handbags are known for their distinct designs and uniqueness. Many women choose Baggit handbags and Baggit clutches as an inevitable accessory for many special occasions. Moreover, the brand brings an alluring collection of bags for regular use as well.
Baggit Solid Shoulder Bag (Red)
Price: 3525.00
3. Lino Perros
The brand has been producing stylish handbags at an affordable price. Ensuring authentic design and optimum quality, Lino Perros, the brand developed in 1999 by the known designer duo Natasha and Sanjay, brings trendy bags and accessories, suitable for all occasions.
Lino Perros Women's Handbag (Blue)
M.R.P.: 3,495.00 | Sale: 1,049.00
4. Da Milano
An Italian brand well-known for its fashion accessories - Da Milano has a strong root in the Indian market. Though Da Milano products are a little expensive, investing in a Da Milano handbag will surely add zing to your style and personality, as their products are at par with the global standards.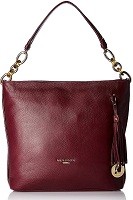 Da Milano Women's Shoulder Bag (Berry)
M.R.P.: 13,499.00 | Sale: 11,000.00
5. Peperone
Since its establishment in 2010, Delhi-based Peparone has been manufacturing the best leather handbags as well as durable handbags in other materials. While focusing on detailed craftsmanship, Peparone brings both regular use and party wear handbags at a cheap rate.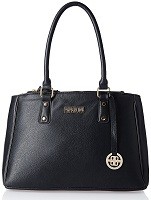 Peperone Women's Handbag (Black)
M.R.P.: 2,695.00 | Sale: 1,339.00
6. Ladida
Ladida, founded in 2001, is a brand that specializes in the ladies handbags. Known for their unique designs, Ladida handbags are manufactured only with vegan leather (faux or synthetic). Thus, the brand has revolutionized the handbag manufacturing industry with affordable luxurious vegan leather products.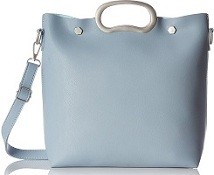 Ladida Women's Tote Bag with Pouch (Sky Blue)
M.R.P.: 2,299.00 | Sale: 1,021.00
7. Hidesign
Hidesign, a Pondicherry-based premium leather goods manufacturer, has a strong heritage of craftsmanship in creating handbags with global standards. Started in 1978, the brand uses high-quality leather to give a smooth and soft finish to every bags. It sells more than 40,000 bags monthly in the Indian and international markets.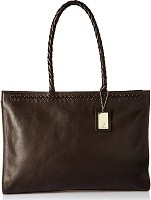 Hidesign Women's Handbag (Brown)
M.R.P.: 6,995.00 | Sale: 5,759.00
8. Lavie
Aimed at the Indian customers, Lavie has penetrated into the handbag manufacturing industry in 2010. While knowing the impulsive spirit of every woman, Lavie offers a wide range of bags including satchels, tote bags, sling bags, clutches and wallets to match with your outfits for all occasions.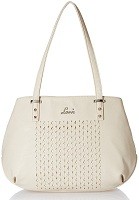 Lavie Ainazi Women's Handbag (Beige)
M.R.P.: 4,990.00 | Sale: 2,145.00
9. Allen Solly
Allen Solly is the best work-wear brand ever known. Breaking the conventions, the brand has stormed into the corporate dressing sense. While catering to the needs of women, Allen Solly handbags help you bring out your vibrant personality. Allen So bags definitely add a dash of colour to your overall style.
Allen Solly Solid Shoulder Bag (Tan Brown)
Price: 2899.00
10. Kara
Kara, a brand launched in 2012, focuses on bringing bags and accessories for the workplace. The brand manufactures an array of laptop bags, travel bags, shoulder bags, sling bags, tote bags, clutches, wallets and other accessories with impeccable quality at affordable price.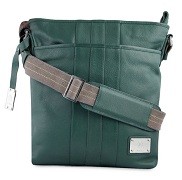 Kara Messenger Bag (Green)
M.R.P.: 5375.00 | Sale: 2150.00