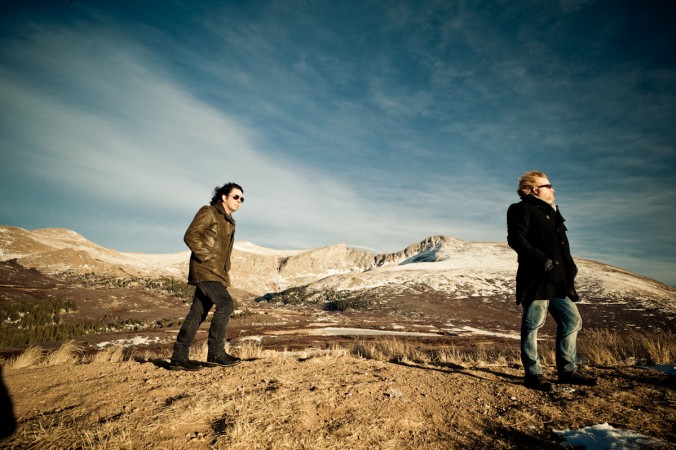 American instrumental post-rock/ambient duo Marc Byrd and Andrew Thompson, collectively known as Hammock, announced a new full length studio album "Everything And Nothing" earlier Wednesday. This announcement came as a surprise to many as the duo had not released a full length album since 2013's "Oblivion Hymns."
"Everything And Nothing" is the duo's seventh full length album and will be released April 1. As a preview to the album, Hammock has made three songs, namely, "Clarity", "Glassy Blue" and "Dissonance", available for free streaming. A few seconds into "Clarity" and you might find similarities with "Raising Your Voice... Trying To Stop An Echo," the album that established Hammock as a force to reckon with in 2006. The same goes for "Glassy Blue" and "Dissonance."
So if these three songs are taken into consideration, it can easily be said that "Everything And Nothing" might just be a successor to "Raising Your Voice... Trying To Stop An Echo." The band has confirmed this fact on their website and also stated: "With Everything and Nothing, Hammock has entered oblivion – a place of personal struggle, doubt, and change – and come out the other side; hopeful. The experience is meticulously woven into each song, shared with listeners through intricate melodies, compelling beats, and solemn vocals."
Hammock is known for their ethereal soundscapes, endearing melody lines and minimalistic approach towards creating music. The duo's ability to express raw emotions through an instrumental sound classifies their music in a space, which is very different from their contemporaries.
The success and critical acclaim that Hammock has gained over the years has been steady and rooted. This is quite an irony when compared to the fact that Byrd and Thompson never wanted to release their recordings during their formative months in 2004. Since then, Hammock has released six full-length studio albums and five EPs till date and has enthralled audiences all over the world. So will their upcoming release be everything or nothing? That's something only time will tell, but for now we can't stop listening to the three songs available online.