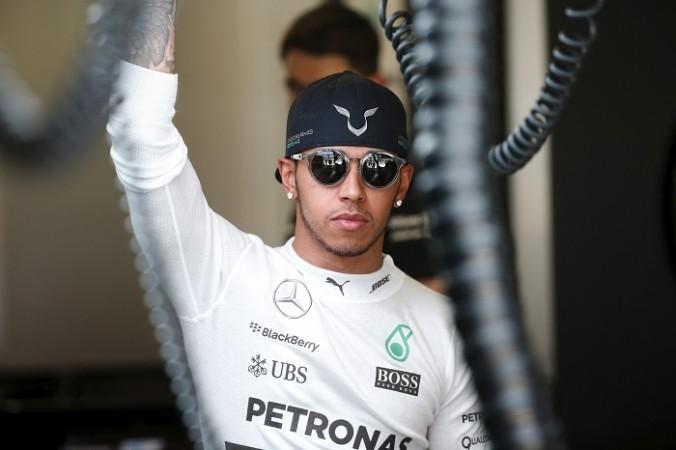 Mercedes have confirmed that Lewis Hamilton has signed a new three-year deal believed to be worth a £100 million.
The defending world champion, who was on the final year of his Mercedes contract, had been negotiating a new deal with Mercedes on his own (with some help from his long-time lawyer) since the start of the season, after firing his management company last year.
The Briton, who has been in fine form this season, winning three out of the opening five races so far, had stated at the beginning of this month that his new deal with Mercedes was "99.6% done".
Recently, he had indicated that the new deal may finally be announced ahead of the Monaco Grand Prix, which is scheduled to take place this weekend.
And now the Silver Arrows have confirmed that the deal is finally signed after many months of negotiations.
"CONFIRMED: 3 more years for @LewisHamilton! "@MercedesBenz is my home" #3MoreYears," posted Mercedes on their official Twitter handle.
The 30-year-old, who joined Mercedes from McLaren in 2013 on a three-year deal believed to be worth £60 million, expressed his delight at signing a new contract with the German-owned team.
"Mercedes is my home and I couldn't be happier to be staying here for another three years. This is a company filled with real passionate racers, from the board room to the factory floor, and an incredible hunger to win," said Hamilton, according to Sky Sports.
Hamilton, who won the World drivers' championship last season, says he is hungrier than ever to win even more titles with the Silver Arrows in the future.
"Even after the success of last year, that hunger is greater than ever - and it's the same for me, too. The Mercedes car I am driving right now is the best I have ever had in my career; it's just so much fun to be out there every weekend, on the limit and fighting to win at every track. Mercedes-Benz began supporting me in 1998 so I am very proud that this contract means I will mark 20 years with Mercedes in 2018," he said.
Hamilton's salary hike means that he is now in par with the likes of Fernando Alonso and Sebastian Vettel, who both signed multi-million deal when they completed their respective moves to Ferrari and McLaren after the end of last season.