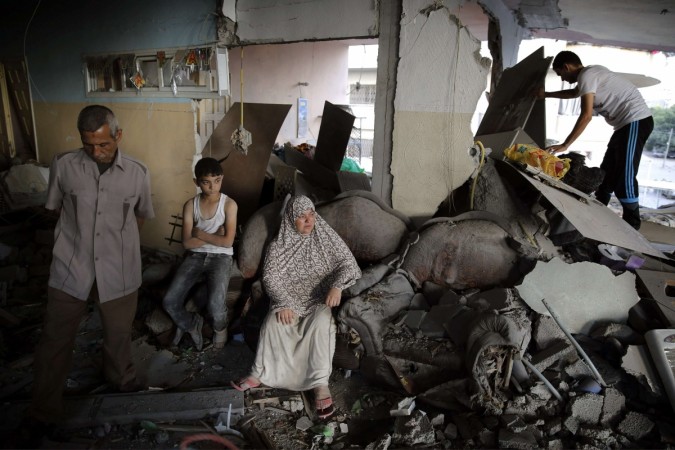 Israel and Hamas have agreed for a five-hour cease-fire to allow humanitarian aid into Gaza, following the death of four Palestinian children in an Israeli air strike on a Gaza beach.
The United Nations Relief and Works Agency requested for the brief truce, following which the Israeli military said in a statement that it would hold its fire for five hours starting at 10 am local time on Thursday.
Palestinian medical officials have said the four cousins, all under 15, were playing football on the beach when two missiles struck, killing them all instantly – an incident that Israel now fears may turn the world public opinion against its ongoing military campaign.
A spokesman for the Gaza health ministry said that four youngsters were killed and a fifth youth was in a critical condition.
"This is a cowardly crime," Ashraf al-Qidra was quoted by Irish Times as saying.
As outrage and anger flares on social media condemning Israel of killing the innocent children, Israeli officials have offered a semblance of apology and remorse with the army saying it was investigating the incident. They said it appeared a pilot had mistakenly identified the children as militants – giving no further explanation, in an event that tends to be a manifestation of an old adage: 'All is fair in love and war'.
According to Haaretz, the cease-fire request came from UN Special Coordinator for the Middle East Robert Serry. Even after news of the cease-fire, Israel's Iron Dome missile defense system continued to intercept rockets heading towards Israel, the paper said.
This comes after Israeli Prime Minister Benjamin Netanyahu called on the international community to collectively condemn Hamas for committing what he called "double war crime" of firing series of rockets at Israelis while using Palestinians as their human shields.
"Israel will continue to do what it needs to do to defend itself until peace is quite are restored," Netanyahu said in a conference, the Jerusalem Post reports.
More than 220 residents of Gaza have been killed and over 1,500 wounded ever since the violence flared nine days ago. At least half the casualties were reported to be civilians according to news sources.